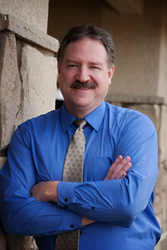 San Luis Obispo, CA (PRWEB) October 03, 2014
Dr. Michael Colleran recognizes Dental Hygiene Month by raising awareness of the many benefits of seeking treatment in order to improve dental health. The San Luis Obispo, CA dentist offers a number of dental services that address a wide variety of issues, including those relating to the presence of gum disease. One particular treatment offered by Dr. Colleran is known as the LANAP® laser protocol, which is a minimally invasive procedure that treats periodontal disease without the need for the doctor to use scalpels or sutures.
While it should be fairly evident that it is of the utmost importance to maintain proper dental health, there are still many Americans who do not seek treatment for their dental issues. This is particularly true as it relates to gum disease, as the Centers for Disease Control and Prevention (CDC) report that 47.1 percent of American adults are currently suffering from some form of the disease. If left untreated, there is mounting evidence that indicates a link between gum disease and a number of very serious conditions, including cardiovascular disease, diabetes, low birth weight babies, and cancer. Through the availability of LANAP® laser treatment, this San Luis Obispo, CA dentist provides a minimally invasive way to treat periodontal disease.
The LANAP® protocol takes advantage of the use of the PerioLase® MVP-7™, which is able to target the harmful bacteria that exist in the pockets of the gums. The procedure further benefits patients by ensuring that it is able to preserve the healthy gum tissue, thereby reducing the risk of any issues relating to gum recession. In matters of dental health, the availability of a minimally invasive way to treat an issue such as gum disease is clearly important.
Individuals who are interested in learning more about the dental services offered by this San Luis Obispo, CA dentist can contact the office of Dr. Colleran in order to schedule an appointment for a consultation. It may be necessary for the doctor to discuss the many treatment options that may be available and to determine the most appropriate course of action based on the individual needs of the patient.
About the Doctor
Dr. Michael Colleran is a general dentist offering personalized dental care for San Luis Obispo, CA patients since 2002. Dr. Colleran attended Cal Poly, San Luis Obispo for his undergraduate studies and University of the Pacific, School of Dentistry in San Francisco for his professional training. He is part of one percent of dental professionals providing the LANAP® FDA cleared laser procedure for gum disease treatment. Dr. Colleran is a nationally renowned dental author and lecturer and an expert on laser dentistry. To learn more about Michael Colleran, DDS and his dental services, visit his website at http://www.slotownsmiles.com and call (805) 543-0814.