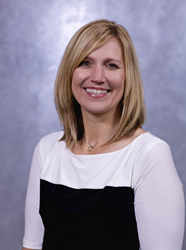 "We have been working diligently to provide documents that support everyone, regardless of sex or marital status."
Madison, WI (PRWEB) October 06, 2014
ElderCounsel®, a membership organization supporting elder law, special needs and VA Pension attorneys, has announced an expansion of their document drafting assembly system, ElderDocx®, to include tools that are geared to helping attorneys plan more effectively for same sex couples as well as any couple who are unmarried but living together, particularly when children are involved.
With the Supreme Court Defense of Marriage Act ruling in 2013 allowing same sex couples to marry, the need for estate planning documents for same sex couples has never been greater. Additionally, as the number of unmarried other-sex couples continues to grow, planning documents for this segment of the population need to reflect the most up to date planning strategies available. ElderCounsel recruited Cynthia Barrett, a nationally recognized leader in the area of same sex planning, as an advisor to assist with the revision of documents and education in this area.
Different provisions are used within the new ElderDocx® documents depending on whether the couple is contemplating marriage, are registered domestic partners or are simply co-habitating. There are tax implications as well as potential benefits depending on whether the couple opts for marriage or not, and what state they were married or registered as domestic partners in.
The release of these documents for attorneys is timely as there are approximately 605,000 same sex couple households within the United States, according to the American Community Survey (ACS), http://www.census.gov/hhes/samesex/files/SScplfactsheet_final.pdf). The number of unmarried Americans living together is quite high. Unmarried Equality, http://www.unmarried.org, found there were 112 million unmarried Americans living together in 2012. Over 7.5 million unmarried couples were living together according to 2010 Census data.
"We have a goal of helping our member attorneys provide a broad range of services to all their clients," said ElderCounsel CEO Valerie Peterson. "Therefore we have been working diligently to provide documents that support everyone, regardless of sex or marital status."
If you are interested in learning more about these new documents or how ElderCounsel works with elder law and special needs attorneys to help them with education, drafting and practice development tools they can be reached at: email: info(at)eldercounsel(dot)com; website: http://www.eldercounsel.com; phone: (888) 789-9908.