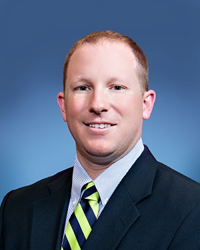 Florence, KY (PRWEB) October 03, 2014
In recognition of October as Dental Hygiene Month, Dr. Ryan Estes raises awareness of the dangers of untreated gum disease by offering a minimally invasive laser gum surgery known as the LANAP® protocol. Sufferers of periodontal disease in Florence, KY can take advantage of the availability of this particular treatment option, as it is able to address the many issues associated with gum disease without requiring the use of a scalpel or sutures. Given the widespread nature of gum disease and the seeming hesitance of many sufferers to seek treatment, the availability of a minimally invasive option is of vital importance.
The Centers for Disease Control and Prevention (CDC) have released statistics with regard to the prevalence of gum disease in the United States, indicating that 47.1 percent of all adults are currently suffering from some stage of this disease. Despite the wealth of information that is available with regard to the dangers of leaving this disease untreated, there is a large portion of sufferers who allow the disease to progress. This is alarming for a variety of reasons, particularly because periodontal disease has been linked to a number of very serious medical conditions that include heart disease and certain types of cancer.
In treating periodontal disease in Florence, KY, Dr. Estes takes advantage of the PerioLase® MVP-7™ used in the LANAP® protocol to specifically target the harmful bacteria that reside in the pockets of the gum tissues. This serves a number of benefits, including the fact that this process helps in the preservation of healthy gum tissue and does not require the doctor to use a scalpel or sutures throughout the course of this laser gum surgery. The LANAP® protocol also results in reduced healing time and increased comfort for patients undergoing the procedure.
Patients who are enduring periodontal disease in Florence, KY and who are interested in learning more about this laser gum surgery can contact Dr. Estes' office to schedule an appointment for a consultation. The doctor can then explain the nature of the LANAP® protocol and also determine the most appropriate course of action based on the specific needs of each individual patient.
About the Doctor
Perio-Implant Care is a periodontal practice providing personalized dental care for patients in Florence, KY. Dr. Ryan Estes received his undergraduate degree from Transylvania University in Lexington, Kentucky, before earning his Doctorate of Dental Medicine at the University of Kentucky College of Dentistry. Dr. Estes belongs to the one percent of dental professionals currently providing the LANAP® Protocol, the first FDA-cleared laser procedure for gum disease and periodontal treatment. To learn more about the dental services available at Perio-Implant Care, please visit http://www.perioimplantcare.com or call (859) 898-0654.