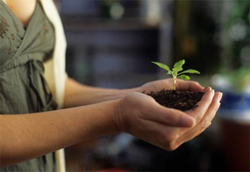 Our clients are from all over the world and we work with fertility centers all over the country. This move to Dallas puts us in a position of being centrally located and able to work with clients globally in every time zone.
(PRWEB) October 06, 2014
Mindy Berkson, founder of Lotus Blossom Consulting (LBC), announces she has moved her headquarters to McKinney Avenue in Uptown/Dallas, TX.
"Our clients are from all over the world and we work with fertility centers all over the country," Mindy said. "This move to Dallas puts us in a position of being centrally located and able to work with clients globally in every time zone. We are thrilled to be here and look forward to continuing relationships with local medical, business, nonprofit and community leaders and organizations."
In 2005 Mindy's entrepreneurial spirit led her to a leap of faith when she founded LBC after her own personal experience through infertility. That personal experience, coupled with her venture capital background, has enabled her to combine her passion, skill and industry experience to offer her clients a true insider's approach to navigating the infertility journey.
LBC first and foremost arms consumers/patients with information and education to make the best medical choices regarding infertility and the many options available. Mindy works with individuals taking into consideration clients' emotional, physical and financial infertility issues by orchestrating nationwide teams of multi-disciplinary unbiased professionals to accomplish a treatment cycle.
Her goal is to thoroughly comprehend her client's needs, enabling her to address the individual financial, physical and emotional stressors as these issues pertain to her client's risk adversity. She said, "Providing uncompromising guidance and support which surpasses my client's expectations is completely rewarding."
"Mindy Berkson stopped time and changed my life," said LPM, a client of Lotus Blossom Consulting who wishes to be known by her initials. By the time a woman reaches 30 years old, 90 per cent of her eggs have been depleted. That is a powerful message and a reality that many experience, knowing their options for a family may be limited.
Hundreds have turned to LBC to help them navigate the maze of infertility, surrogacy, in-vitro fertilization, insurance, legal aspects, international surrogacy and more. Berkson has guided hundreds of intended parents through the stressful demands of the infertility process by providing professional and compassionate assistance in dealing with the barriers involved with third-party reproduction.
Mindy has been featured in numerous international, national, business, health and wellness publications, radio interviews, and key note speakers panels related to the fertility industry. As an infertility expert, she actively participates in an extensive list of media opportunities and speaking engagements both internationally and nationwide to help audiences understand and explore the resources necessary to accomplish the varied complicated issues associated with surrogacy.
In a July 9, 2014 article in the Money magazine blog, Mindy was quoted in a Family Finance article by Donna Rosato entitled Three Ways to Cut the High Cost of Infertility. Her advice began with, "The most effective way to minimize costs is to maximize your chance of success from the first attempt." The article continued with her advice on choosing a clinic and treatments.
"I am always happy to talk with media about the roadblocks, challenges and strategies of infertility, the cost, legal aspects and the overall process," Mindy said. "There is so much information out there that can be confusing and overwhelming to someone researching how and where to start."
Mindy is a board member of Fertile Action, an organization which helps promote fertility preservation for cancer patients and a member several professional women's groups across the United States.
She has authored two e-books: Navigating Infertility and Financing Infertility Treatment. These books are complimentary and available on LBC's website: http://www.LotusBlossomConsulting.com.
Mindy is a very well-spoken and insightful interview and will travel to your city for appearances and speaking engagements. She is thoughtful and composed in front of a television camera, on radio and speaking at special gatherings and conventions.
Contact her through the website LotusBlossomConsulting.com or call (847) 989-8628. Mailing/office address is: 3131 McKinney Avenue, Suite 600, Dallas, TX 75204.