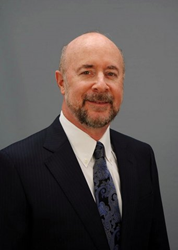 Elizabethtown, KY (PRWEB) October 04, 2014
Dr. Robert Franklin of Elizabethtown Periodontics educates the community about gum recession in order to help residents improve their oral health. There are many causes of recession, some of which are avoidable, like smoking and aggressive brushing. Other causes are difficult or impossible to avoid, such gum disease, which is the primary cause of receding gum tissues. Whatever factors lead to individual cases of recession, patients who suffer from it experience sensitivity and a higher rate of root surface cavities. Without treatment, those with gum recession in Elizabethtown, KY find that the problem continually worsens and leads to other oral complications.
Recession is so common that many mistake it to be a normal and expected part of life. This assumption hurts patients by suggesting that they should not seek help. Actually, the truth is that gum recession in Elizabethtown, KY patients is a treatable condition. Dr. Franklin uses the Pinhole Surgical Technique (PST™) to return gums to their healthy positions. PST™ is minimally invasive and creates results that are immediately visible. The procedure is so easy on patients that most return to their normal activities directly after their appointments. No stitches are required, and very little swelling or discomfort are noticeable after treatment. Dr. Franklin performs the treatment by creating a pinhole sized opening in the gums near the affected area. He then gently loosens the gum tissue from the tooth and slides it into a position where it covers the roots properly.
"I am excited to provide patients from this community and the surrounding region a new breakthrough technique for treating recession in which no sutures or scalpels are needed." Dr. Franklin says. "Now we can treat recession and the technique is quick, easy and immediately pleasing!"
Another common misunderstanding regarding recession is the importance of receiving help. Not only is it a treatable condition, but one that is important to treat. Patients who ignore their recession find that it only worsens with time. While many are bothered with the aesthetic appearance, they must not forget about the oral and general health risks caused by recession. Those with gum recession are more likely to have root surface damage cavities. The protective enamel which covers the crowns of teeth does not extend to the roots. This means that when roots are visible, they have very limited protection against decay. By addressing gum disease and other causative factors early on, patients have a much better chance of avoiding these negative effects of gum recession.
Anyone who wants to learn more about gum recession, gum disease, and treatments such as PST™ should visit Dr. Franklin's website or contact his office by phone. He is available to answer questions and to provide the education and treatment the general public needs in order to improve oral health.
About the Doctor
Elizabethtown Periodontics is a periodontal practice offering personalized dental care for patients in Elizabethtown, KY. Dr. Robert Franklin has over 25 years of experience, and has been selected as a Top Dentist in Kentucky by the International Association of Dentists. Dr. Franklin earned his Psychology Degree from the University of Louisville, before attending the University of Louisville School of Dentistry. Dr. Franklin then completed his residency in periodontics at the University of Kentucky College of Dentistry. He believes in continuing education and offers the latest technology, to ensure the health and comfort of his patients. Dr. Franklin became the first periodontist in the Elizabethtown area to become certified in LANAP®, the first FDA-cleared laser procedure for gum disease and periodontal treatment. He is also the first periodontist in his area to be certified in the new Pinhole Rejuvenation technique for treating recession. To learn more about Elizabethtown Periodontics and the dental services Dr. Franklin provides, visit their website at http://www.robertfranklindmd.com or call the office at (270) 506-0708.