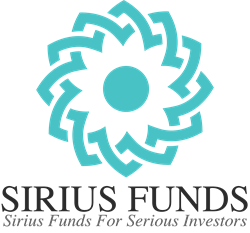 Leesburg, VA (PRWEB) October 06, 2014
With the clear and growing need for Americans to save more money for their retirement and future plans, Sirius Funds Advisors, Inc. (Sirius) is a new company that will bring a new approach to managing mutual funds. The firm - lead by President and Portfolio Manager Stacey D. Russello - launched its first fund, the Sirius S&P Strategic Large-Cap Allocation Fund, on October 1st. This fund seeks to outperform the S&P 500 Index after fund expenses.
Sirius has it roots in a family investment system that includes sixteen members, some with multiple accounts. Investments for the group comprised of index funds in each account, effectively running a fund-of-funds investment program over the last twenty years. The investment strategy relied in part on a rating system and the family has decided to bring its investment strategy to the public.
Sirius' system, termed the Sirius Rating System, is utilized in its portfolio management decision-making process. The system generates a rating every market day using multiple points of measurement based on market performance and helps Sirius identify opportunities in the market for investment decisions. Several of the key points calculated in the rating system are a proprietary formula and not in public use. Sirius feels that the combination of an index-based fund-of-funds investing approach and the Sirius Rating System provides a solid investment style from a long-term perspective.
"This firm is a family-owned company that will handle the fund's investments as if it were our own," shared Mrs. Russello. "The Sirius Rating System has been helping our family make investment decisions based on market conditions over the years and the family is investing in the fund. We believe in our investment strategy and want to offer it to the public for the first time."
Sirius' investment style starts with index-based investing as a fund-of-funds using ETFs as the primary holding, a newly emerging approach in the mutual fund arena. "Exchange Traded Funds, or ETFs, are increasing in popularity and those that are tied to an index, such as the S&P 500 Index, seek to mirror the performance of that index. This type of fund makes a great base for our investment strategy," states Mrs. Russello.
Russello concluded, "The new fund plans to invest in both advancing and declining markets by using leverage. As such, the fund may not be for everyone, but investors work hard for their investment capital. At Sirius, we believe that capital should work just as hard in pursuit of returns."
For more information on the firm, please visit the Sirius Funds Advisors, Inc. website at http://www.SiriusFunds.com as well as http://www.Facebook.com/SiriusFunds.
Leadership Bios:
President & Portfolio Manager - Constance (Stacey) D. Russello
Mrs. Russello has been in the investment industry since 1987. She worked with a major brokerage firm where she obtained her Series 7 and Series 63 licenses, and a New York City based investment advisor who managed a well-known family of mutual funds. She has also worked in and managed correspondent banking functions, and then left the banking industry to help run several small businesses for more than fifteen years. She returned to the investment arena to open Sirius Funds Advisors, Inc. in May of 2014. Mrs. Russello has received an MBA in Finance from Tulane University and a Bachelor of Science degree in Marketing from the University of Colorado, Boulder, Leeds School of Business. She currently resides in Northern Virginia with her family.
--
An investor should consider the investment objectives, risks, and charges and expenses of the Fund carefully before investing. The prospectus contains this and other information about the Fund. A copy of the prospectus is available at http://www.SiriusFunds.com or by calling Shareholder Services at 844.438.7474. The prospectus should be read carefully before investing.
An investment in the Fund is subject to investment risks, including the possible loss of some or all of the principal amount invested. There can be no assurance that the Fund will be successful in meeting investment objectives. Generally, the Fund will be subject to the following additional risks: fund of funds risk, control of portfolio funds risk, short sales risk, derivatives risk, general market risk, sector risk, large-cap securities risk, risks related to investing in other investment companies, investment advisor risk, and new fund risk. More information about these risks and other risks can be found in the Funds' prospectus.
Distributor: Capital Investment Group, Inc., Member FINRA/SIPC, 17 Glenwood Ave, Raleigh, NC 27603, (800) 773-3863.
There is no affiliation between Sirius Funds Advisors, Inc. including its principals, and Capital Investment Group, Inc.