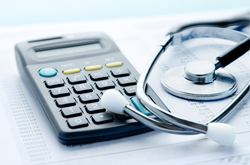 (PRWEB) October 06, 2014
Einstein Medical, Comprehensive Finance, and DocShop.com have announced that they are joining forces to make alternative forms of healthcare financing more widely available to patients throughout the United States. The Comprehensive Finance model is designed to benefit both practice and patient.
From the doctors' perspective, the Comprehensive Finance system allows them the freedom to establish the payment terms and interest rates of their own in-house patient financing programs. However, time-consuming administrative tasks such as loan management, billing, and debt collection are handled by the highly skilled and trained Comprehensive Finance team. Ultimately, doctors are able to accept more patients and increase their practice revenues with a minimal investment of time.
From the patients' perspective, the Comprehensive Finance system provides a quick, simple solution to paying for elective healthcare procedures not normally covered by traditional insurance policies.
Comprehensive Finance recently introduced the H3 WellnessPlus Dental credit account, which allows dental practices to utilize a unique "first look / second look" process to quickly determine if a patient is approved for funding, and if not, immediately qualify if they meet practice criteria for the Comprehensive Finance in-house patient financing program.
Comprehensive Finance was established in 2010 by founder Bruce Baird and CEO/President David Porritt. The decision to partner with Einstein Medical and DocShop.com, Einstein Medical's flagship property, was made with an eye toward increasing consumer awareness of the innovative patient financing platform.
"Many people have experienced the reality that if conventional health insurance doesn't cover a procedure, then they have to find a way to pay for the entire procedure in advance out of their own pocket," says Mr. Porritt. "This means either coming up with the cash or using credit cards, which isn't an option for a lot of people. Our relationship with Einstein Medical and DocShop will allow us to reach hundreds of thousands of people who are searching for cosmetic dentistry, LASIK, plastic surgery, weight loss surgery, and other elective healthcare procedures, and let them know that there is another way - we think a much more affordable way - to pay for their procedures."
For more than 20 years, Einstein Medical has been the premier provider of Internet marketing, software-as-a-service (SaaS), and other business solutions for the elective healthcare industry. The company launched DocShop.com in 1997, making it the first directory of its kind on the web. It has since grown into the most comprehensive online resource for information about cosmetic procedures and the doctors who provide them.
Each day, DocShop.com delivers new patients to the practices of its member doctors. The ultimate goal of the partnership between DocShop and Comprehensive Finance is to let these patients know that financial solutions exist that will allow them to pay for the procedures in which they are interested, no matter what their budgets or credit histories. Patients will apply for financing through Comprehensive Finance's consumer-facing brand name, Compassionate Finance.
While there are other companies solely dedicated to patient financing, their overly stringent approval criteria shuts out a significant population of applicants.
"The major patient financing companies have decided that only about 50 percent of all patients who apply for financing should receive full or partial funding," states Robert Silkey, CEO of Einstein Medical. "We've been looking closely at the Comprehensive Finance program and other relevant data for three years, and we're confident that most of the people who are getting turned down are actually payment worthy and a good risk."
Further information about Einstein Medical, Comprehensive Finance, or DocShop.com can be obtained by contacting:
Comprehensive Finance
750 Port America Place
Grapevine, TX 76051
(866) 964-4727
Einstein Medical
6675 Mesa Ridge Rd, Ste 101
San Diego, CA 92121
(800) 606-0003
(858) 459-1182
Originally posted by Comprehensive Finance