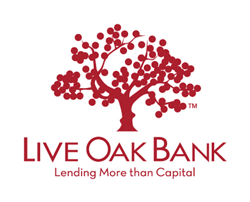 Contributions like the one Live Oak Bank is making to the Eyes of Hope Charitable Fund enable us to take on new challenges involving access to eye care.
Wilmington, NC (PRWEB) October 07, 2014
More than a billion people globally aren't able to see properly simply because they can't access or afford the eye care they need. Live Oak Bank is investing in VSP Global® Eyes of Hope® to help increase access to affordable, high-quality eye care and eyewear around the world.
To date, Eyes of Hope has invested close to $167 million to provide access to eye care and eyewear for more than 915,000 adults and children. The platform supports communities around the globe through multiple programs that bring disaster relief, education and eye care to where they're needed most.
"As a bank devoted to lending to the ophthalmic community, we were delighted to contribute to such a meaningful cause," expressed Jon Voeller, Senior Loan Officer with Live Oak Bank's Healthcare Division. "VSP Global has managed to make an amazing impact on the lives of adults and children around the world. Live Oak is pleased to get involved and looks forward to supporting VSP Global's future efforts."
"Contributions like the one Live Oak Bank is making to the Eyes of Hope Charitable Fund enable us to take on new challenges involving access to eye care," said Connie Vavricek, Director of Industry Outreach for VSP Vision Care. "It's through the combined strength of our partners, doctors, clients and members that we can ensure everyone has access to the eye care they need."
About VSP Global
VSP Global® unites industry-leading businesses to bring the highest quality eye care and eyewear products and services to help people see across the globe. VSP Global businesses include not-for-profit VSP® Vision Care, the largest vision care company with more than 71 million members and a network of 30,000 eye doctors in the U.S., Australia, United Kingdom, Canada and Ireland; Marchon® Eyewear Inc., one of the three largest global manufacturers, designers and distributors of quality fashion and technologically advanced eyewear and sunwear; Eyefinity®, the largest EHR and premier practice management software company for the eye care industry; VSP Optics Group, industry leaders in new lens technologies, production processes, service and logistics; and VSP Retail, delivering a memorable consumer experience through a variety of channels that meet the diverse needs of VSP customers. VSP Global businesses operate in 100 countries on 6 continents.
To date, through Eyes of Hope outreach programs such as VSP Mobile Eyes® and Sight for Students®, and partnering organizations including the American Red Cross and Optometry Giving Sight, VSP Global companies have invested nearly $165 million in free eyecare and eyewear for close to 900,000 adults and children in need.
About Live Oak Bank
Live Oak Bank was founded in 2008 to provide small business loans to professionals across the country looking to start or expand their business. Aside from acquisitions and refinancing, Live Oak's lenders specialize in real estate loans and ground up construction projects. The bank originally began lending to veterinarians, and has since expanded not only into other healthcare-related industries, but into specialty areas as well. Having such a keen industry focus and trade specialists on board, enables the bank to offer an exceptional level of service to the client. To learn more about Live Oak Bank, please visit http://www.liveoakbank.com.
Contact:
Laura Petty, Marketing Programs Manager
910.796.1676 office
laura.petty(at)liveoakbank.com
Live Oak Banking Company. Member FDIC. 2014 Live Oak Banking Company. All rights reserved.