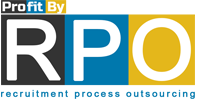 New York (PRWEB) October 06, 2014
India's #1 recruitment process outsourcing company, Profit By RPO has been named a Market Leader in Recruitment Process Outsourcing (RPO) for global Information technology clients by Global RPO Survey, in its Annual Market Customer Satisfaction Survey, an annual list of the top global RPO providers.
Profit by RPO, the world's leading provider of talent acquisition and management services, has retained its position as the stand-out global RPO provider for Information technology & Enterprise solutions. The company was the only organization to be named in the top 5 in all of the global, enterprise categories.

Winner of Red hearing Asia award in 2012 & 2013
No. 1 provider in India
No. 1 provider for US, Canada & Australia
Profit By RPO also recognized for 'Quality of Service', 'Talent Acquisition & Retention', and 'Integrity & Ethics'
Now serving clients in 14 countries across the globe
Continued investment in streamlining Recruitment process for most efficient results to stay at forefront of industry thinking
Sahil Dhamija, CEO of Profit By RPO, commented: "Based on the feedback from 120 customers worldwide our market leading performance in the Americas, Canada & UK, is testament to the hard work of our Consulting and Outsourcing teams, as well as the culture of innovation and commitment to service quality. But we have no intention of resting here. We are making investments already to ensure we delight our clients, still further, throughout the world, particularly in North America. We shall also continue to invest in Profit By RPO Recruitment Practice. Our Global Integrated VMS platform is just one example of that investment, launching in the fourth quarter of 2014."
The survey recognizes Profit By RPO's continued pre-eminence in providing global companies with high quality solutions to complex recruitment challenges all around the world, as Puneet Kumra, Sourcing Head - North America of Capgemini, highlights: "Companies covet the #1 positions in the Global RPO survey because the report has earned a reputation for being the most authoritative and trusted to exist in our industry. We are pleased to see Profit By RPO tops the tables in North America, Canada, UK & Australia again – this is also the third year in a row that they have featured in the top 5 Globally which is a demonstration of their strong leadership team and culture of continual innovation, setting the standard for peers to aspire to."
Recruitment Process Outsourcing has the benefit of reducing recruiting costs and time while increasing talent quality and hire speed. "Managing people (recruiters) takes a lot of time. Now that we outsource talent acquisition, we've decreased our costs by 30% and increased our hiring speed by 55%. This also allows us to focus on strategic value initiatives instead of tactical and operational recruiting tasks. We wouldn't have the time to be a strategic without partnering with our RPO provider," states Rob Anderson, VP recruiting for Smart Staff, leading Tier 1 Staffing Agency from Canada.
About Profit By RPO:
Profit By RPO is the leader in data-driven workforce selection, enabling employers to improve productivity, retention, and customer satisfaction. It is the only solution that ties employee productivity data to hiring decisions, and uses this to improve the entire recruiting process. With the insight gained from on the job employee data used to calibrate workforce selection, companies can measurably improve their operations, brands and bottom lines. The solution easily adapts to changing business environments or product direction. When replacing existing screening solutions with Profit By RPO, clients report increased employee productivity of 5-10% while improving retention by 20-30%. Profit By RPO delivers data-driven certainty with a streamlined process that easily integrates with existing workforce management and HRIS solutions. Visit http://www.profitbyrpo.com or call +1-888-322-7617