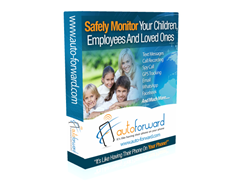 Coram, NY (PRWEB) October 06, 2014
Top rated cell phone spy Auto Forward continues to improve their user friendly surveillance application. Android users can now expect improved functionality from their favorite mobile tracking program, thanks to its recent upgrade to the 4.4 KitKat operating system. Within its brief tenure in the market, Auto Forward has emerged as a highly preferred technology to secretly monitor the activities of any mobile device from a remote place. This program is already used extensively to monitor a wide spectrum of mobile usage information such as calls, messages, internet browsing, physical location of the phone, and many more critical details. By upgrading to 4.4 KitKat operating system, Auto Forward is looking to target the rapidly increasing pool of Android users throughout the world.
Announcing the key upgrade, a senior official from Auto Forward said, "We are excited to announce yet another upgrade of our advanced spyware application to the 4.4 KitKat Operating System. This is will make our system compatible with Samsung S5 and all other Android devices using this advanced operating system."
Cell phone spy applications are presently available from many companies as there has been a significant increase in demand for these applications over the years. However, Auto Forward has done well to stand apart from most of these spyware programs. One of the biggest factors behind the groundbreaking success of Auto Forward has been its user friendly nature. Auto Forward is also considered to be best in the market for remote and covert cell phone monitoring because there is no need to install any spyware in the target device. This Master Mobile App can also be used without any computer.
Auto Forward has already received rave reviews from its rapidly growing pool of users all over the world. A large segment of these users are the corporate bosses and the parents of young children addicted to their mobile devices. Auto Forward has helped many businesses restrict their employees from making inappropriate use of their company mobile phones. Similarly, many parents now trust Auto Forward to find out what their children do with their mobile phones. Recommending Auto Forward, Mary from Biloxi, MS says, "My daughter sends and receives over 6000 text messages a month! With Auto Forward, I was able to see every single one of them."
To start using the most recommended cell phone spy in the market, please visit http://www.auto-forward.com/buy_now.html.