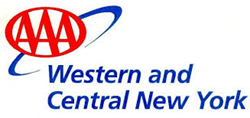 It was insightful and valuable to learn more about cross market / cross channel customer servicing...
Fort Worth, TX (PRWEB) October 06, 2014
CCNG International Inc. is pleased to announce the upcoming Northeast regional event, Improving the Customer Experience. This event will be hosted on October 23rd by CCNG member AAA Western & Central New York at their contact center operations located at 100 International Drive, Williamsville NY, 14221.
The purpose of the CCNG regional events is to create a valuable dialogue throughout the day by bringing together industry professionals looking to identify strategies and best practices for customer service, contact center and customer experience management. Attendees to these regional events value the high engagement from talking and meeting with peers, and the interactive discussions focused on customer experience improvements in these key areas –
Call Center / Contact Center
Social Media / Social Care
Customer Feedback and Satisfaction
Self Service and Support
Customer Loyalty and Rewards
Past CCNG regional events in this area were held in Syracuse, Buffalo and Boston…featuring member presentations from World Travel Partners, Constant Contact and American Coradius International. Recently CCNG regional events have been hosted by Coca-Cola Refreshments, J.P. Morgan Chase, Teleflora, Colorado Springs Utilities, AXA, Kohl's and last week by T. Rowe Price, all showcasing their contact center and customer care operations. See photos from all past events on the CCNG Google+ page.
In addition to this upcoming CCNG regional event, additional member hosted events are planned for October 16th in Cincinnati OH by Greater Cincinnati Water Works, in Phoenix AZ at the GoDaddy contact center operations on November 6th and by Think Direct Marketing Group in Tampa / Seminole FL on November 13th.
"October is a beautiful time of the year to visit upstate New York and we are really looking forward to returning to Buffalo and seeing our members and industry colleagues" says David Hadobas, President and CEO of CCNG International Inc. "I know that AAA Western and Central NY have been anxious to host CCNG and showcase their customer contact center since I met them a year ago at our regional event in Syracuse NY."
This year CCNG event attendees are sharing insights and discussing how to improve the overall customer experience. Attendees at the CCNG regional events will be involved in a very interactive agenda to gain insights and perspectives from a wide range of industries including retail, travel, financial services, insurance, healthcare, and many more. Each event brings its own unique collection of industries represented by local and regional contact center, customer care and customer experience management.
Recent CCNG event attendees share their thoughts about participating:
"The recent CCNG event I attended was very helpful to me. I always enjoy hearing from customer service and contact center management…from training their teams to developing programs to improve service to their customers. With technology constantly changing to adapt to client's needs, it was insightful and valuable to learn more about cross market / cross channel customer servicing." - Cory Rovnak, Manager, Soft-Lite Windows & Doors.
"It was an absolute pleasure hosting a recent CCNG event at our contact center site. The valuable interaction with peers is one of the most important benefits participating in CCNG events. I am confident those attending walked away with at least one or more valuable pieces of information they did not expect to obtain. I view networking with peers through CCNG as a necessary part of ongoing education for our industry and thanks to CCNG for facilitating this engaging event!" - Vickie Newkirk, Customer Care, Colorado Springs Utilities.
The October 23rd event in Buffalo will feature a morning member presentation by Alexander Wareham, Manager - Planning, Analytics & Quality, AAA Western & Central NY, followed by the Open Town Hall all-attendee group discussion led by our host local members. The agenda continues with Thought Leadership talks by CCNG partner sponsors Aspect Software, Calabrio, Plantronics and VPI, concluding with small group sessions and a site tour of the T. Rowe Price customer care contact center operations. A very engaging day full of insights, experience, peer perspectives and networking!
For details on how to attend this event, membership and guest pass availability, contact Ginger Graber, ggraber(at)CCNG(dot)com.
View program details at – http://www.CCNG.com
CCNG International Inc.
Founded in 1992, CCNG International Inc., CCNG is a member Professional Peer Network (PPN) for Contact Center and Customer Service Executives, Managers, and Leaders. Within the CCNG Member Network, Contact Center and Customer Service Professionals:
Connect for networking and sharing best practices.
Interact to enhance their professional network and gain valuable insight into Contact Center and Customer Service best practices and technology.
Share their experience and ideas contributing to the valuable discussion. All Call Center, Contact Center, Customer Care, Customer Service, and Customer Experience Professionals are invited to participate in the CCNG Member Network.
For more information about the CCNG Member Network and to gain access, please visit CCNG.com. "Like" us on Facebook and follow us on Twitter @CCNGNetwork.
# # #