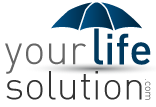 Chicago, IL (PRWEB) October 05, 2014
YourLifeSolution.com, a service which instantly displays online life insurance quotesfrom competing entities, is today illustrating the lack of risk Ebola poses to Americans by comparing the risk of death from common chronic diseases. "This is the newest irrational hysteria to come from the media's echo chamber. Ebola is not highly contagious, it's not prolific, and even in a worst-case scenario will only kill a handful of people in America. Currently, 1-in-7 Americans die with heart disease being the primary culprit. Cancer kills about the same number of people in America. Approximately 13,000 more people die a year from lung disease in America as a result of dirty energy. Being afraid of Ebola is just unnecessary. According to a Harvard study conducted in 2009 and released on September 17th 2009, 40,000 Americans die per year due to lack of access to healthcare. Unless you've had intimate contact with someone with Ebola, you're never going to get it", said Eric Smith, the founder of YourLifeSolution.com.
Eric Smith's statistics stated above are per the National Safety Council's statistics which can be seen here and were published on August 3rd, 2009:
http://www.nsc.org/news_resources/injury_and_death_statistics/Documents/Injury_Facts_43.pdf
YourLifeSolution.com encourages all curious parties to view their own life insurance rates instantly within YourLifeSolution.com's life insurance quote comparison engine. Information can also be obtained by phone at 888.374.2764.
Other statistics espoused by Eric Smith are confirmed in this report from the American Lung Association from March 8th, 2011:
http://www.lung.org/about-us/our-impact/top-stories/toxic-air-coal-fired-power-plants.html
The CDC's assessment of ebola risk is shown here and was last updated on October 3rd:
http://www.cdc.gov/vhf/ebola/exposure/index.html?utm_content=buffer353db&utm_medium=social&utm_source=twitter.com&utm_campaign=buffer
The Harvard study referenced is summarized here as of it's release on Sept 17, 2009:
http://www.pnhp.org/news/2009/september/harvard_study_finds_.php