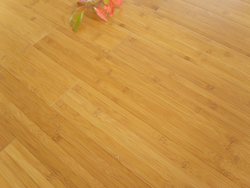 (PRWEB) October 06, 2014
Recently, BambooIndustry.com, a great bamboo product supplier in the market, has unveiled its new collection of bamboo panels on its website. What's more, the company is providing great discounts for its new and old clients now. All people can enjoy huge price cuts (from 10 to 30 percent off) before October 24.
As it is known to all, a nice bamboo panel is a great tool to add elegance and comfort to people's houses. This is why BambooIndustry.com strives to meet the diverse needs of worldwide clients. The company is offering more than 80 different kinds of great panels for the international consumers (http://www.bambooindustry.com/). All of its products are made with high quality materials and are featured with graceful looks and delicate craftsmanship.
BambooIndustry.com has been working in the industry for decades. As one of the leading suppliers, the company pays close attention to product quality. Its senior spokesman is happy to announce the brand new bamboo panels. He says that all the company's designers have a vast knowledge of customers' needs and product quality.
Also, most of BambooIndustry.com's production workers are experienced and professional; that enables the company to keep up the pace with the production technology. Thus, it can always provide top quality bamboo products.
About BambooIndustry.com
BambooIndustry.com is a website that belongs to BothBest Bamboo Flooring Co. Ltd., a professional supplier and exporter of bamboo products. Certified by both ISO9001:2008 and ISO14001:2004, the company has 8 years of experience in the manufacturing and wholesale of flooring products. It strives to bring its customers the latest styles and innovations of flooring, paneling, plywoods, furniture, and other high quality items.
More information can be found at http://www.bambooindustry.com/products/bamboo-panel/.