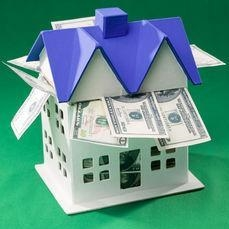 The rise in equity also gives homeowners the chance to refinance for a lower interest rate.
Chicago, IL (PRWEB) October 05, 2014
The Federal Savings Bank was thrilled to read that fewer mortgaged homes were underwater in the second quarter of 2014, according to a recent report from CoreLogic titled "CoreLogic Reports 946,000 Residential Properties Regained 1 Trillion Dollars in Total Equity in Q2 2014."
In the second quarter, 946,000 homes regained equity. This increase brought the total number of homes in the U.S. with positive equity to 44 million, and total borrower equity went up $1 trillion compared to the second quarter of 2013.
"The increase in borrower equity of $1 trillion from a year earlier is evidence that things are moving solidly in the right direction," said CoreLogic Deputy Chief Economist Sam Khater. "Borrower equity is important because home equity constitutes borrowers' largest investment segment and, as a result, is driving forward the rise in wealth for the typical homeowner."
These recent figures indicate buying a home is a worthy investment, and the effects could be seen across the economy, according to National Mortgage Professional Magazine. Richard Zahm, president of San Francisco-based Primarq, explained the effect begins with positive homeowner sentiment. As consumers gain more equity in their properties, they feel more optimistic about the future.
"Spending returns - take a look at the shopping mall parking lots," Zahm said, according to the source. "And equity lifts the economy."
CoreLogic President and CEO Anand Nallathambi echoed this sentiment, noting analysts can expect a rise in homeownership rates as consumers who were hesitant about buying a house following the recession get more encouragement to purchase a property. This trend would strengthen home sales activity, providing more opportunities for current homeowners to cash in their equity and trade up to a new home.
The Federal Savings Bank finds the rise in equity also gives homeowners the chance to refinance for a lower interest rate or borrow against their homes' values with a home equity loan or line of credit.
Contact the Federal Savings Bank, a veteran owned bank, for information about using your equity to get the best mortgage refinance rates.