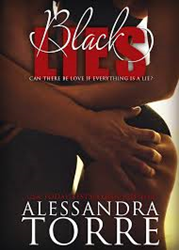 Tallahassee, FL (PRWEB) October 07, 2014
Alessandra Torre, USA Today Best-Selling erotica author, hits the New York Times Best Seller list for the third week straight with her latest release, Black Lies.
Released on August 24, 2014, Black Lies ranked number 15 on the prestigious list the week after its debut having sold over 10,000 copies in the first week of distribution. Since then, Black Lies has hit spot number 11 and spot number 20 on the New York Times Best Seller list and spot number 40, 46 and 85 on the USA Today Best Seller list.
In addition, Black Lies has also become an international hit - topping Amazon Best Seller lists in the United Kingdom, Canada, and Australia.
An indie phenomenon, Torre's first book (Blindfolded Innocence) became a #1 erotica bestseller, landing her a two-book print deal with Harlequin HQN. Torre followed up that success with The Girl in 6E – another self-published hit which was subsequently picked up for print by Redbook (Hachette Book Group).
Black Lies is Torre's seventh novel and was self-published across all eBook platforms. A popular name in contemporary erotica, Torre was recently featured in the September issue of Elle Magazine and has more than 35,000 social media followers. More information can be found at http://www.AlessandraTorre.com.