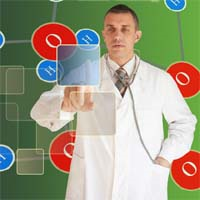 Selective activation of ERbeta... sensitized the cells to treatment with cisplatin...
(PRWEB) October 07, 2014
Researchers in Italy and Sweden have released a report on a method for boosting the effectiveness of chemotherapy for mesothelioma, without increasing toxicity. Surviving Mesothelioma has just posted an article on the new research. Click here to read it now.
Research scientists at the University of Piemonte Orientale "A. Avogadro" in Italy and the Karolinska Institute in Sweden say the tumor suppressor estrogen receptor beta (ERbeta) can be "turned on" by the ERbeta agonist KB9520, making mesothelioma cells more sensitive to chemotherapy.
"Selective activation of ERbeta with KB9520 sensitized the cells to treatment with cisplatin, resulting in enhanced growth inhibition and increased apoptosis," writes Dr. Laura Moro.
The report, published in Molecular Cancer, found a similar effect in live mice, with the added benefit that healthy cells were protected against the toxic effects of the chemotherapy drugs.
"Although it is the 'standard of care', we know that chemotherapy only works for about 40 percent of mesothelioma patients," says Alex Strauss, Managing Editor of Surviving Mesothelioma. "The idea that this treatment could improve those odds and potentially prolong survival is very exciting."
You can find all of the details of the experiments in Targeting Estrogen Receptor Boosts Effectiveness of Mesothelioma Chemotherapy, now available on the Surviving Mesothelioma website.
Pinton, G et al, "Agonist activation of estrogen receptor beta (ERbeta) sensitizes malignant pleural mesothelioma cells to cisplatin cytotoxicity", October 2014, Epub ahead of print, http://www.ncbi.nlm.nih.gov/pubmed/25277603
For nearly ten years, Surviving Mesothelioma has brought readers the most important and ground-breaking news on the causes, diagnosis and treatment of mesothelioma. All Surviving Mesothelioma news is gathered and reported directly from the peer-reviewed medical literature. Written for patients and their loved ones, Surviving Mesothelioma news helps families make more informed decisions.