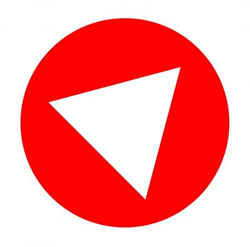 (PRWEB) October 06, 2014
At the heart of the business is a thorough research calendar that focuses on long ignored questions from and about the practitioner's perspective. Each month will bring a research initiative that is shaped by a significant quantitative survey. Hard data results will be supplemented with qualitative interviews.
Here is the 2015 KeyInterval Research Calendar:

January: What Is The Ideal Vendor Relationship?
February: Why Do Implementations Succeed?
March: What Is The Optimal Technology Stack?
April: Is There a Best Data Strategy?
May: Do Users Love Your Software Purchases? (Engagement)
June: First Half Research Correlations
July: What Is The Model Purchasing Process?
August: What Is The Perfect HR Budget?
September: Do Employees Use The Software? (Adoption)
October: Which Metrics and Analytics Are Useful?
November: Are HR Processes Effective?
December: What Happened This Year? What Did We Learn? What's Coming?
"This is a 'way-finding' project," said Principal Analyst William Tincup. "We want to expand the HR Technology Industry's map of itself. Practitioners live in a world of subtle variation. No one has really made that universe clear. We will. We will hold a mirror to the practitioner's experience so that other practitioners may learn from it."
"Mapping is a perfect metaphor for our work. We really, really want to understand the intricacies of daily life for HR practitioners who use technology," noted Principal Analyst John Sumser. "Then, we want to explain it in a way that shows how important the variations are. Our clients will be able to know where they are and visualize where they are going. That's why our tagline is 'Getting There.'"
About KeyInterval Research
KeyInterval Research is mapping the complexities of practitioner experience in the HR Tech universe. We help HR understand what's possible and what fits best. We do disciplined, pragmatic research to help practitioners separate fact from anecdote. For more information, visit KeyInterval.com or follow us on Twitter @KeyIntervalR