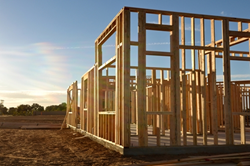 the economy rebounded in the second quarter, buoyed by improvements in residential construction.
Chicago, IL (PRWEB) October 05, 2014
The Federal Savings Bank was pleased to hear that despite declines for overall construction spending, the amount of money put toward residential construction increased in August.
According to the latest October 1st Construction Spending report from the U.S. Census Bureau, total spending was at a seasonally adjusted annual rate of $961 billion, marking an 8 percent decline from $968.8 billion in July. Economists polled by Reuters expected a 5 percent improvement in August, and the news source pointed to a 1.4 percent month-over-month reduction for private nonresidential spending as the main contributor the drop for overall spending.
Compared to August 2013, however, there was a 5 percent gain from $915.3 billion. Additionally, spending in the first 8 months of 2014 exceed spending for the same period in 2013 by 6.8 percent.
"This is a volatile series, but the 12-month trend is still headed in the right direction… higher," one economist said in response to the data, according to AFP.
Total residential spending had a slight month-over-month decline, falling from $357.5 billion in July to $357.2 billion in August. Year-over-year, there was a 3.3 percent rise from $345.7 billion.
Builders are spending money in the private sector
While overall construction spending didn't provide the results some analysts would have liked to see, builders spent more money toward the construction of single-family and multifamily properties in the private sector in August.
Month over month, there was a slight 0.1 percent decline for total private residential construction spending. The pace dropped from $352.1 billion in July to $351.7 billion in August. The minor decrease is not likely to affect expectations for future housing market growth and recovery, Reuters reported. The year-over-year comparison produced a 3.7 percent gain.
Spending for single-family units climbed 0.7 percent month over month and 8.3 percent year over year in August, rising to $188.7 billion from $187.4 billion in July and $174.3 billion in the same month a year ago. Multifamily spending saw 1.4 percent and 34.9 percent improvements for the monthly and yearly comparisons, respectively.
Economists predict more improvements
The gains for private residential construction spending pair well with the increase in new home sales, which was recently reported by the Census Bureau and Department of Housing and Urban Development.
The Federal Savings Bank knows the harsh winter put a damper of economic activity at the start of 2014. However, the economy rebounded in the second quarter, buoyed by improvements in residential construction. Following two quarters of reductions, residential construction boasted an 8.8 percent year-over-year gain. The Federal Savings Bank expects construction to provide similar economic stimulus in the third quarter, though their forecasts may be adjusted to reflect the declines for overall construction spending.
Contact the Federal Savings Bank, a veteran owned bank, to learn about low rate mortgage services for existing- and new-home purchases.