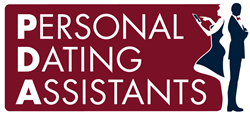 Online dating for men is a numbers game. The more introductions a guy sends out, the more chances he has to make a connection.
New York, NY (PRWEB) October 07, 2014
New data released by Personal Dating Assistants shows that on average, less than 1 in 10 introduction messages sent by men get a response from woman on dating websites. Using this as a baseline metric, the company has been applying a number of variables to their messaging strategy to achieve better than average response rates for members. Company spokesman Matthew Valentines said;
"Online dating for men is a numbers game. The more introductions a guy sends out, the more chances he has to make a connection. From there, we track things like response rate, keyword choice, text density, and demographics. All these data points give us a better understanding of how the online dating game is best played for our members."
To get value from their gamified systems, analysts at Personal Dating Assistants go beyond the data, in an effort to understand not only how women online are responding to men, but to also ask "why", in an effort to spurn creative ideas to improve methodologies.
There's still a stigma out there that online dating attracts a certain class of person. In our experience, peppering our members dating profile and messaging with keywords such as "Gentleman", or "Old Fashioned" increases response rates from women by 4-14%. Especially if they're over 25."
Gamification has been a natural application of the companies own big data. Through awarding performance based bonuses to team members based on quantitative results, such as # of phone numbers won, the company is able to incentivize more dating opportunities, and maintain a competitive advantage for their clients.
"Technology is changing quickly. User behavior is changing just as quickly. We find that what's working on Okcupid, isn't necessarily the same approach that works on Tinder. The messages have to be shorter. The action is faster. Strategically they're in the same genre, but they're different games. After crafting a great profile, it's a matter of skill & practice to win dates with attractive women consistently."
Because gamification leverages peoples natural desire for competition and achievement, it's been a natural fit for the outsourced online dating industry.
"Online dating for men is like a video game simulation. Women are the gatekeepers. To advance to the next level, you need enough skill & experience to make it past her initial screening process. In person however, the game becomes less quantifiable. You could be an online dating wizard, but offline, in-person chemistry trumps all."
Personal Dating Assistants is an online dating solution for men offering matchmaking, outsourced messaging, and date coaching. Please visit PersonalDatingAssistants.com to learn more.