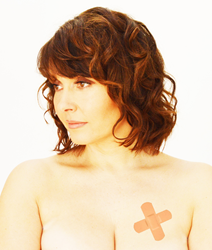 'I believe in doing the absolute best I can for my children, and that is why I chose to store their stem cells'
(PRWEB UK) 7 October 2014
The iconic TV personality Sally Bee will be speaking with Dentists at the Dental Showcase at London's ExCel on Saturday October 11th.
Ten years ago Sally suffered three heart attacks within the space of one week. It was Sally's approach to healthy living that saved Sally and has driven her to be one of the great ambassadors for healthy living in the UK.
Sally's children have their stem cells banked with the specialist tooth stem cell bank, BioEden, and believes that Dental Practices around the UK should be aware of and promote this potentially life saving service to their patients.
BioEden provide a non-invasive method of harvesting stem cells from within the pulp of children's baby teeth, but can also harvest the cells from healthy wisdom teeth and molars in adults. The company stress that the best stem cells are young cells, which is why there are many advantages to storing the cells from your child's baby tooth.
Sally said, 'I believe in doing the absolute best I can for my children, and that is why I chose to store their stem cells. I hope they never need to use them, but I was not prepared to take any risks, given what has happened to me. It was an absolute no-brainer'.
Sally will be at the BDIA Dental Showcase at London's Excel on saturday October 11th.
To see Sally's video, please see http://www.bioeden.com