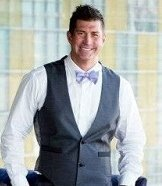 Denver, Colorado (PRWEB) October 07, 2014
Mortgage Banker, Jason M. Ruedy, also known as The Home Loan Arranger, has extensive experience attaining home mortgages for couples. In many cases, couples run into difficulty obtaining an excellent mortgage interest rate when one individual has a high credit score and one individual has a low interest score. Mr. Ruedy is offering a free consultation to couples that fall into this category and need assistance finding a home mortgage that does not completely penalize the couple's credit situation.
On September 30, 2014, an article appeared on Finance.Yahoo.com entitled, Can Your Spouse's Credit Score Kill Your Mortgage? The article states, "Your spouse's credit can make or break your mortgage. A score imbalance – hers is high and his is low – can mean getting saddled with a higher interest rate, or not qualifying at all. There are even cases where leaving a spouse off the loan application can't overcome bad credit."
Mr. Ruedy is experienced and skilled at offering advice to couples that fit the description in the Finance.Yahoo.Com article. "It's my job to help couples that have a score imbalance. If one spouse has a low credit score, and the score is affecting the couple's ability to qualify for a mortgage, I will work diligently and tirelessly to find an option that will work."
According to The Home Loan Arranger, it's important for couples to know and understand both of their credit scores. Many married couples think that their credit scores become combined when they become legally married. However, individuals always have their own credit score - no matter if they are married or not.
The Finance.Yahoo.com article states, "Couples whose scores qualify can still run into issues. Higher credit scores often lead to better interest rates. But if one spouse has great credit and the other's barely qualifies, your joint application isn't going to garner great rates."
"It's absolutely true that one spouse's low credit score can affect a couple's ability to qualify for a great home loan interest rate. My advice to couples is that both individuals should be aware of each other's credit scores before starting the loan application process. In other words, it's important to know what you're up against ahead of time." - Jason M. Ruedy, The Home Loan Arranger
Mr. Ruedy is offering free consultations to individuals and couples seeking advice on how to obtain a home loan while contending with one spouse who has a less-than-perfect credit score. Hassle-free and no-obligation appointments can be schedules by calling The Home Loan Arranger's office at 1-877-938-7501.
About The Home Loan Arranger:
Mr. Jason M. Ruedy, also known as The Home Loan Arranger, has 20+ years of experience in the mortgage business. His company was built around the crucial principles of hard work, discipline, and determination. The Home Loan Arranger evaluates client applications quickly and efficiently and structures loans with the best possible terms. Mr. Ruedy is successful in achieving loan closings for clients while meeting their highest expectations. Jason M. Ruedy is ranked #2 in the state of Colorado by Scotsman Guide, which is the top leading resource for mortgage originators.
For media inquiries, please contact Mr. Jason M. Ruedy, "The Home Loan Arranger":
The Home Loan Arranger
512 Cook St #100
Denver, CO USA
Phone: (303) 862-4742
Toll Free: (877) 938-7501
http://www.thehomeloanarranger.com/