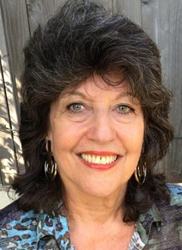 Washington, DC (PRWEB) October 06, 2014
What: The Capital Area Food Bank launches a new series of brownbag lunch conversations to foster discourse around hunger in the Washington metro area. For the inaugural brownbag, the CAFB welcomes DC Council Member and four-time Mayoral Candidate Carol Schwartz. Join the CAFB for a discussion with Ms. Schwartz to hear perspectives on hunger, housing, employment and other issues affecting our community.
Who: Carol Schwartz, DC Mayoral Candidate; Nancy E. Roman, CAFB President & CEO
When: Friday, October 10 2014; 12 pm to 1 pm
Where: Capital Area Food Bank, 4900 Puerto Rico Avenue, NE, Washington, DC 20017
Why: More than 530,700 people in the Washington metro area, 12 percent of the area's population, turn to food pantries and meal service programs to feed themselves and their families. According to a study by the Capital Area Food Bank and Feeding America, those at risk of hunger in the region face diet-related illnesses, such as diabetes and high blood pressure; are forced to make difficult choices between buying food and other necessities; and have U.S. Military status. The Capital Area Food Bank, a member of Feeding America, is the Washington metro area's largest nonprofit food and nutrition education resource.