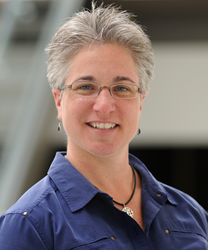 Today's announcement by the Nobel Assembly underscores the value of humane animal research in the quest for treatments and cures.
Alexandria, Virginia (PRWEB) October 06, 2014
Americans for Medical Progress extends its congratulations to the recipients of the 2014 Nobel Prize in Physiology or Medicine: John O'Keefe, May-Britt Moser and Edvard Moser. They are recognized for their groundbreaking discoveries of nerve cells in the brain that enable a sense of place and navigation. This research, conducted with rats and mice in its early stages, "radically altered our understanding of how mental functions are represented in the brain and how the brain can compute complex cognitive functions and behavior," the Nobel Assembly said in announcing the award.
Dr. Cindy Buckmaster, Chair of the Board of Directors of Americans for Medical Progress commented:
"Today's announcement underscores the value of humane animal research in the quest for treatments and cures. This work was the result of decades of observation of healthy brains functioning and interacting with the environment as they do for most of us, day in and day out. Observing the natural mechanisms of this behavior at the cellular level has taught us much about how the hippocampal formation maintains our memory for spatial and other relational representations.
"When this work began, no one was even thinking about the cognitive decline we are experiencing today in an ever aging America and no one wondered whether this research might lead to treatments for Alzheimer's disease or other dementias. This work was not motivated by the search for a cure. It was motivated by the need for us to understand how our bodies work and interact with the environment.
"Animal rights extremists call this kind of 'basic research' idle curiosity and say that it should end immediately because it is has no application for the human condition. The reality of basic research, however, is that it is the basis for the development of the strategies that lead to ALL cures.
"Over five million Americans are afflicted with Alzheimer's disease currently and an estimated 500,000 Americans die each year from this debilitating disease. The discoveries brought to us by Drs. O'Keefe, Moser and Moser will bring hope to millions of American families struggling with the devastation of Alzheimer's disease as biomedical research continues. We are grateful to these brilliant researchers and their animals for their curiosity about nature. Our health and well-being will continue to depend on brilliant and curious pioneers such as these. Congratulations, Drs. O'Keefe, Moser and Moser!!"
Of the 105 Nobel Prizes that have been awarded for Physiology or Medicine, 89 were dependent on animal research. This includes every Prize awarded over the past three decades. A list of the past research programs involving animal research that have received the Nobel Prize, and the species involved, may be found at http://www.animalresearch.info/en/medical-advances/nobel-prizes/
Americans for Medical Progress is a national nonprofit dedicated to supporting the vital work underway in America's research centers and to building public understanding and appreciation for humane animal research in the discovery process.