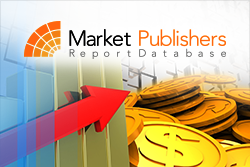 London, UK (PRWEB) October 06, 2014
Hospital-acquired methicillin-resistant Staphylococcus aureus (HA-MRSA) is potentially lethal strain of Staph aureus which is resistant to some antibiotics. This superbug has become a frequent guest in many medical facilities, representing a surging public health problem worldwide. HA-MRSA infections have become more active during the past ten years on account of a host of factors such as an increased number of elderly people and patients with weakened immune systems; a hike in the amount of invasive procedures, such as advanced surgeries and life-sustaining treatments; and failures in infection-control solutions like hand hygiene adherence before patient contact and withdrawal of non-essential catheters.
Antibiotics (excluding methicillin) are usually the first choice of treatment for HA-MRSA infections, including linezolid, clindamycin, trimethoprim-sulfamethoxazole, tetracycline, or vancomycin. The choice of antibiotics depends on local patterns of antibiotic resistance, information from cultures (if available) and the severity of the disease. More serious cases may require hospitalisation, during which therapies may include intravenous fluids and medication administration, kidney dialysis, and also increasing supply of oxygen to the lungs (oxygen therapy).
Galapagos NV and Arsanis Biosciences GmbH are among the key companies involved in the development of therapies for HA-MRSA infections.
Topical report "Hospital Acquired Methicillin-Resistant Staphylococcus Aureus (MRSA) Infections - Pipeline Review, H2 2014" worked out by Global Markets Direct is now available at MarketPublishers.com.
Report Details:
Title: Hospital Acquired Methicillin-Resistant Staphylococcus Aureus (MRSA) Infections - Pipeline Review, H2 2014
Published: September, 2014
Pages: 40
Price: US$ 2,000.00
http://marketpublishers.com/report/pharmaceuticals_company_reports/hospital-acquired-methicillin-resistant-staphylococcus-aureus-mrsa-infections-pipeline-review-h2-2013.html
The research report provides a detailed overview of the hospital-acquired MRSA infections' therapeutic pipeline. It offers all-encompassing information on the therapeutic development for these infections, complete with a comparative analysis at different stages, therapeutics evaluation by MoA, drug target, RoA and molecule type, in tandem with most recent updates, and featured news and press releases. A detailed overview of the top players involved in the therapeutic development for HA-MRSA infections is provided, alongside comprehensive information on discontinued and late-stage projects. All in all, the report is destined to enhance decision taking capabilities and assist in devising efficient counter strategies to acquire advantage over the competitors. It also strengthens R&D pipelines by pinpointing novel targets and MoAs to produce best-in-class and first-in-class products.
Reasons to Purchase:

Benefit from the strategically essential competitor information and formulate effective strategies.
Learn about the emerging companies with possibly strong product lines, and also develop effective strategies and have the upper hand over the other competitors.
Define strategic incentives by developing a more refined understanding of the top companies of the most promising pipeline.
Know the main and diverse types of therapeutics under development for HA-MRSA infections.
Plan M&As effectively by retrieving precise data on the important activities in the industry.
Create corrective measures for pipeline projects by getting to know HA-MRSA infections pipeline depth and focus of indication therapeutics.
Devise out-licensing and in-licensing strategies by identifying prospective partners with the most attractive projects to improve and expand business scope and potential.
Modify the therapeutic portfolio by pinpointing discounted projects and discovering what factors were responsible for driving them from pipeline.
More topical studies by the publisher can be found at Global Markets Direct page.