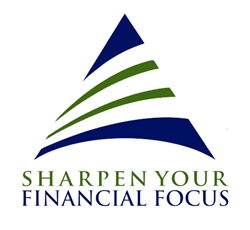 Our children thanked us for it later when they encountered college classmates who didn't have any financial skills, and had accumulated mountains of debt, not fully understanding how it all worked.
Washington, DC (PRWEB) October 07, 2014
Not many people would say that accumulating $38,000 in credit card debt was one of the best things that ever happened to them. Nonetheless, that's how the National Foundation for Credit Counseling® 2014 PACE Clients of the Year, Jonathan and Hope Unverzagt, sum up their experience. The Unverzagts were honored with the prestigious award during the NFCC's recent conference in Seattle, WA.
It was a happy ending with a rocky beginning. The Unverzagt's story is not unlike many other American families in that they had no savings, could not pay their existing debt, and were not on the same page regarding how they should manage their money. A scenario shared by many - with one exception – the Unverzagts have 11 children.
Years earlier when they began obtaining credit cards they vowed that the cards would only be used for emergencies. They quickly learned that even little incidents were labeled as emergencies when there are no savings, and the negative spiral began.
While Jonathan enjoyed the freedom to spend using the family's credit cards, Hope was tasked with paying the bills and knew something had to change. She asked Jonathan to review the family's financial situation with her, and for the first time in 20 years of marriage they were finally on the same financial page.
Jonathan confided in a friend and asked his advice on what to do next. He was directed to Consumer Credit Counseling Service in Sheboygan, WI and made the first step toward freedom from the bondage of debt. The financial counselor provided them with a customized debt management plan and ongoing counseling that changed their relationship with money and resulted in a healthier and happier family that could now work as a team.
They now had a goal, a plan of how to meet the goal, and a reward waiting for them at the finish line. The Unverzagts prove that meaningful incentives don't have to be extravagant. One of the family's favorite dishes is jambalaya, but to save money they began substituting kielbasa for the usual shrimp. They vowed that they wouldn't have shrimp jambalaya until their debt was paid in full.
Since part of their spending problem was due to a lack of savings, they made creating a savings account a priority. Times were tight, though. "We picked up a little extra income here and there," said Hope. "My husband refereed basketball games; I scored essays online and did some writing. We learned to be happy eating beans and rice on occasion, making our own laundry detergent and shopping at Goodwill—all things we had done before, but which now had become a regular part of our routine in order for us to maintain our tight budget."
When each child reached an appropriate age, the Unverzagts would sit them down for "the talk," although they admit it probably wasn't the same talk most parents have with their children. The topic of their conversation was around principal and interest.
"Our children thanked us for it later when they encountered college classmates who didn't have any financial skills, and had accumulated mountains of debt, not fully understanding how it all worked. We were so pleased when our older children bought cars with cash, and the teens learned how to do the family grocery shopping while staying within budget," Hope continued.
Jonathan noted that because they simply couldn't afford to spend a lot on extras for the kids, the children learned to become financially responsible. As soon as they were old enough to work, the teens paid for their own gas, clothing, and activities, and contributed to their car insurance and cell phone bills. They know how to budget and save and are surprised when they hear some of their friends asking their parents for money.
Then one day, several months earlier than expected, the Unverzagts received the good news that their final payment had been made. They were debt free. There was much rejoicing in the Unverzagt household, especially when they ate shrimp in the jambalaya that night.
The Unverzagts agree that their marriage is now stronger, they are better money managers, and their children have learned valuable lessons firsthand. "We are so thankful for the part CCCS has played in bringing us to this place in our lives and for providing us with a wonderful success story," said Jonathan.
"I can only imagine the creativity and motivational skills the Unverzagt's possess that allowed them to keep themselves and eleven children focused on becoming debt free," said Ken King, executive director of Consumer Credit Counseling Service. "The real reward isn't paying off of all of the debt, but the gift of money management and financial discipline they have given their children."
For answers to your financial concerns, reach out to an NFCC member agency and inquire about the Sharpen Your Financial Focus program which offers three steps to financial freedom. To be automatically connected to the agency closest to you, dial (855) 374-2773, or to learn more about the program online, visit http://www.SharpenToday.org or http://www.agudicehoy.com.
The National Foundation for Credit Counseling (NFCC), founded in 1951, is the nation's largest and longest serving national nonprofit financial counseling organization. The NFCC's mission is to promote the national agenda for financially responsible behavior, and build capacity for its members to deliver the highest-quality financial education and counseling services. NFCC members annually help millions of consumers through more than 600 community-based offices nationwide. For free and affordable confidential advice through a reputable NFCC member, call (800) 388-2227, (en Español (800) 682-9832) or visit http://www.nfcc.org. Visit us on Facebook: http://www.facebook.com/NFCCDebtAdvice, on Twitter: twitter.com/NFCCDebtAdvice, on YouTube: http://www.YouTube.com/NFCC09 and our blog: http://financialeducation.nfcc.org/.