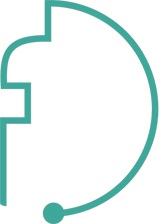 Our business model is now very much operating on both a national and international scale, which I think is partly down to our attendance at global IP events such as AIPPI.
London, United Kingdom (PRWEB) October 07, 2014
Fellows and Associates recently attended the AIPPI World Intellectual Property Congress in Toronto alongside IP professionals from across the world. The Congress is hosted by the Association for the Protection of Intellectual Property (AIPPI) and is the oldest association in the profession, with nearly 9000 members from over 100 countries. It is a prime opportunity for individuals working within the sector to develop and share their knowledge of the evolving profession and cement successful working relationships, and friendships, with colleagues from across the globe.
"Our business model is now very much operating on both a national and international scale, which I think is partly down to our attendance at global IP events such as AIPPI" explains Pete Fellows, Managing Director. "We are able to speak to IP professionals from across the world in a relaxed and informal environment, which we would not be able to do should we not attend these kinds of events. There is less pressure on both parts to speak about business and I think as a consequence of this the conversation will naturally lead on to their recruitment needs , rather than there being a forced obligatory exchange."
It seems that Fellows and Associates' approach to international business is most definitely working in their favour with a notable increase of opportunities based overseas taking up time in their already busy schedules. "We have seen a definite shift in our instructions recently and have been focusing more time on opportunities based overseas" consultant Phillipa Field notes. "We are currently working with a firm based in Mexico on an exciting position for a biotechnology graduate, as well as finalising details of an opportunity for a European patent attorney in Munich and beginning work on a role in Belgium."
Another area of Intellectual Property recruitment that is continually showing signs of promise is that of IP service providers and support roles. "During my time at AIPPI I really wanted to focus on building my knowledge of service providers in the field in order to help this side of the Fellows and Associates business" Phillipa explains. "We have already had a tremendous amount of success in this market and our time at events such as AIPPI really helps us get to know the major players on a more personal level."
Fellows and Associates already have their sights set on their next international adventure with 2015 set to be a busy year for the team. "We are attending the INTA Annual Meeting in San Diego next May" says Pete Fellows. "We attend every year and are proud to say that, as far as we are aware, we are the only Intellectual Property recruiters that have done so to date. We see it as integral to our business model and believe that the long term relationships we form with professionals in the sector are far more important to the business than short term, quick cash deals."
"We are also proud to be associated with the Patent Industry Awards which is part of the official schedule for the AIPLA (American Intellectual Property Law Association) Annual Meeting taking place in October 2015" Pete enthuses. Fellows and Associates are working closely with the Patent Lawyer Magazine in organising the Awards, which will honour leading in-house patent departments, teams and individuals, as well as firms of patent attorneys, law firms and individual professionals across the globe. "The Patent Industry Awards are very much in keeping with our brand identity and we hope that this will become an ongoing working relationship with the Patent Lawyer Magazine" explains Director Michele Fellows, who has been a key driving force behind the organisation. "We try to offer a multidimensional service to our clients and candidates, rather than simply making faceless placements and the Awards is a fantastic way for us to do this whilst maintaining our business' visibility in the industry."
About Fellows and Associates
Fellows and Associates recruit Patent Attorneys, Trade Mark Attorneys, IP Lawyers and other Intellectual Property professionals worldwide. The firm offers a diverse range of recruitment services including search, advertised selection and managed campaigns. Fellows and Associates' management consultancy division offers targeted strategic advice to firms within the Intellectual Property sector worldwide. See http://www.fellowsandassociates.com for more, phone +44 207 903 5019 or email contact(at)fellowsandassociates(dot)com.