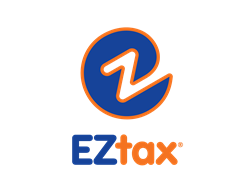 "The company is very excited to do business as EZtax!"
Overland Park, KS (PRWEB) October 07, 2014
Since BillSoft®, Inc. began operations in 1997, the company has strived for excellence by providing best in class products and unrivaled customer service for its indirect tax solutions. The EZ product line, including EZtax®, EZgeo®, and Compliance Filing Services, has earned an excellent reputation for superior performance and value, garnering numerous industry awards.
To enhance brand recognition and eliminate confusion about its offerings, BillSoft® is officially changing its company name to EZtax®, effective October 5, 2014.
"The Company is very excited to do business as EZtax®!" says Tim Lopatofsky, CEO. "Our customers and our industry recognize BillSoft® as an indirect taxation leader. That being said, BillSoft® does not describe us as a tax solutions provider."
As EZtax®, the company will continue to provide robust products and expert services. EZtax® prides itself on offering customized solutions and providing zealous customer service. With accurate and dependable automation and filing services, EZtax® takes the worry out of a complex process, allowing its clients peace of mind and the ability to focus on their businesses.
EZtax® provides exceptional indirect tax solutions and service! Let EZtax® take the indirect tax burden off of your shoulders. We make it EZ! For more information on the benefits of choosing EZtax as your total tax solution, please visit http://www.EZtax.com.
About EZtax®:
Built on innovation and customer service, EZtax® offers indirect taxation solutions for nearly 750 distinct products and services with over 300 detailed built-in tax descriptions in nearly 100 countries, more than any provider in the market. Founded in 1997, EZtax® is "Your Total Tax Solution", offering numerous best in class indirect taxation solutions such as geo-coding, tax calculation, compliance filing services, consulting and training, while supporting all major platform environments and most standard interfaces.
For more information about EZtax®, please visit http://www.EZtax.com or contact us by calling 1-800-525-8175 or via email at sales(at)EZtax(dot)com.
Bryan Blockman
Regional Sales Director
800.525.8175 ext. 184
bblockman(at)EZtax(dot)com
Heidi Winters
Regional Sales Director
800.525.8175 ext. 125
hwinters(at)EZtax(dot)com