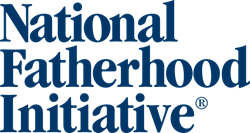 "This race is a great way to lead by example for your family and the families around you by living a healthy lifestyle, all while helping support the work of NFI." —Christopher A. Brown, NFI President
Germantown, MD (PRWEB) October 07, 2014
National Fatherhood Initiative (NFI) is pleased to announce a partnership with Acumen Solutions, the trusted leader in Enterprise Cloud Transformation and an avid supporter of community outreach initiatives, for its 6th Annual Acumen Solutions Race for a Cause™ 8k and 1-Mile Fun Run, which will take place in Arlington, VA, on Sunday, October 19, 2014, beginning at 8 a.m. There are a limited number of free registrations available. See below for details.
The race is Acumen's signature philanthropic event and was created to help raise proceeds for local nonprofit organizations in the greater DC Metro area. Last year, the race marked its highest registration to date, attracting more than 3,600 runners and distributing more than $250,000 to 10 local nonprofit organizations.
This year, NFI is one of 10 nonprofit organizations to partner with Acumen Solutions for the race. This race offers participants the opportunity to "vote" for their preferred charity when registering. The more participants who choose NFI, the more of the race proceeds will go to NFI. Register today and vote for National Fatherhood Initiative!
"The Race for a Cause™ event and the Acumen Solutions' Corporate Social Responsibility program is an example of what businesses can do to make a positive impact on their community," says Christopher A. Brown, President of National Fatherhood Initiative. "This race is a great way to lead by example for your family and the families around you by living a healthy lifestyle, all while helping support the work of NFI."
The Race for a Cause™ is intended for those of all ages and skill levels – from families with youngsters to serious runners – making it a popular event within the DC Metro community. Participants with young children and babies (strollers welcome!) are encouraged to join in the 1-Mile Fun Run.
Registration for the race is open now through October 16, 2014. Participants can register online by visiting http://www.theraceforacause.com. Cost to participate in the 8k is $35 (through Packet Pick Up on Oct. 18); $40 on race day. For the 1-Mile Fun Run the cost is $30 (through Packet Pick Up on Oct. 18); $35 on race day. All adult registrants receive a technical race shirt; youth registrants get a "fun" t-shirt, and everyone is eligible to win one of the fabulous raffle prizes, which will be awarded post-race.
There are a limited number of free registrations available, on a first-come, first-served basis, for runners and families interested in being sponsored by NFI. For those interested in one or more free registrations, please contact Ryan Sanders, NFI's Director of Marketing and Communications, by email at rsanders (at) fatherhood.org.
You choose. You race. We win! Click here to register and be sure to pick National Fatherhood Initiative as your cause of choice: https://prracing.enmotive.com/events/register/5375e920-1758-4d65-9223-78d6c0a86523
Additional Resources:

About Acumen Solutions
Acumen Solutions is the trusted leader in Enterprise Cloud Transformation, helping organizations realize dramatic improvements in productivity and profitability through innovations in business and technology. For over 15 years, Fortune 500 companies and government agencies have relied on our global consultants to deliver cloud solutions that yield exceptional results. We apply this same focus on results to our unparalleled social responsibility program, generating sustainable impact across our local communities. For more information, please visit our website at http://www.acumensolutions.com or follow us on Twitter at @AcumenSolutions.
About National Fatherhood Initiative
As the premier fatherhood renewal organization in the country, NFI, founded in 1994, works in every sector and at every level of society to "create a world where every child has a 24/7 Dad®." NFI is the #1 provider of fatherhood resources in the nation. Since 2004, through FatherSOURCE™, its national resource center, NFI has distributed over 6.7 million resources, and has trained over 13,700 practitioners from over 6,300 organizations on how to deliver programs to dads. NFI is also the most quoted authority on fatherhood in America. Since 2009, NFI has been mentioned in nearly 4,000 news stories, and makes regular appearances in national media to discuss the importance of involved, responsible, and committed fatherhood. For more information, please visit our website at http://www.fatherhood.org or follow us on Twitter at @thefatherfactor.