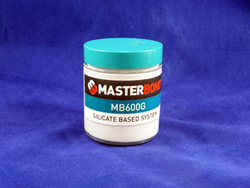 (PRWEB) October 06, 2014
Master Bond Supreme 12AOHT-LO is a one component epoxy for a variety of bonding and sealing applications in the aerospace, electronic, electro-optic and OEM industries. This system fully passes ASTM E595 testing for NASA low outgassing and is well suited for vacuum environments.
As a toughened epoxy, Supreme 12AOHT-LO resists rigorous thermal cycling and shocks over the wide service temperature range of 4K to +500°F. It offers high thermal conductivity of 9-10 BTU•in/ft2•hr•°F and is a competent electrical insulator.
It bonds well to an array of substrates including metals, composites, glass, rubbers, ceramics and many plastics. This compound delivers high tensile lap shear, compressive and peel strengths exceeding, 3,500 psi, 22,000 psi and 5-10 pli, respectively. It is dimensionally stable and has low shrinkage upon cure. Supreme 12AOHT-LO is resistant to a variety of chemicals, particularly to water, oil, fuels and solvents.
Supreme 12AOHT-LO is a thixotropic paste with a smooth consistency that is easy to handle. As a single component epoxy, it doesn't require any mixing and offers an "unlimited" working life at room temperature. It cures rapidly at elevated temperatures. This gray colored system can be stored at ambient temperatures, but maximum shelf life is achieved when it is refrigerated at 45-55°F. Supreme 12AOHT-LO is available in syringes, ½ pints, pints, quarts, gallons and 5 gallon containers.
Master Bond Adhesives for Aerospace Applications
Supreme 12AOHT-LO is thermally conductive, electrically isolating epoxy offering high strength, cryogenic serviceability and NASA low outgassing approval. This one component epoxy is well suited for a variety of bonding and sealing applications in the aerospace industry. Read more about Master Bond's systems for aerospace at http://www.masterbond.com/industries/adhesive-systems-aerospace-industry or contact Tech Support. Phone: +1-201-343-8983 Fax: +1-201-343-2132 Email: technical(at)masterbond(dot)com.