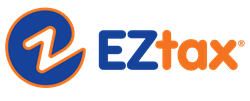 "EZtax® customer support has served us extremely well."
Overland Park, KS (PRWEB) October 07, 2014
EZtax® (fka BillSoft®, Inc.) has continued its phenomenal growth, and with this expansion, new partnerships have formed. EZtax® is proud to announce its newest partners, two billing providers, H2O Overgroup and OneBill. The innovative billing systems of these two companies are now fully integrated with EZtax® software, making it easy for their customers to utilize EZtax® and benefit from its exceptional features.
As EZtax® continues to demonstrate that its products are superior, our billing system partners continue to refer their clients to us. One of our long term partners, CommSoft, recently recommended EZtax® to one of their new clients, EATEL.
"It is refreshing to actually have dedicated support when I have a tax question," said Liz Cook, Controller of EATEL. "At EZtax®, I talk to my primary point of contact live each time. This is a great service because we don't have to explain our business every time that we call. EZtax® customer support has served us extremely well."
EZtax® looks forward to continued growth with our newly established as well as our existing partners. For more information about EZtax®, please visit EZtax.com or contact us by calling 1-800-525-8175 or via email at sales(at)EZtax(dot)com.
About EZtax®, Inc.
EZtax® offers indirect taxation solutions for nearly 750 distinct products, with taxation in nearly 100 countries and approximately 300 detailed tax descriptions built-in. EZtax® offers "Your Total Tax Solution", which encompasses geo-coding, tax calculation, consulting, and compliance services, while supporting all major platform environments and many standard interfaces. We make it EZ!
About H2O Overgroup
H2O Overgroup, an Inc. 5000 company, is a leading provider of cloud-based billing, CRM, and workflow solutions to technology service providers of all types. Companies across the U.S. leverage the H2O platform to acquire, manage, analyze and grow their customers. For more info, please visit http://www.overgroup.com
About OneBill Software
OneBill is the Complete Billing as a Service Platform that has been designed to help evolving business demand. The OneBill platform one of the most scalable, flexible and secure billing platform on the cloud leading to effective and efficient services to the end customer. The platform is designed to handle with ease and efficiency for every aspect of your recurring revenue model business from personalized payment options, personalized billing, self-help portals, business integration and much more. For more information, please visit http://www.onebillsoftware.com.
About CommSoft
CommSoft's software solutions give communication service providers the ability to conduct their customer care and billing operations from one fully integrated, convergent system. Our ability to centralize data reduces costs, increases efficiency and enables better service. CommSoft customers benefit from the ability to offer a single bill for all their services including wireless, wire line, cable, and Internet. For more information, go to http://www.commsoft.net.
About EATEL
EATEL was the first company in Louisiana to provide phone, Internet and TV over an all-fiber network that offers a broad array of integrated digital services. Over its fiber network, EATEL provides an innovative TV service called LightWave TV, which provides advanced features such as Multi-Room DVR, remote DVR scheduling, and a vast selection of HD channels. The company proudly supports the communities in which it serves through multiple sponsorships and its own "EATEL Cares" volunteer program. Founded in 1935, EATEL is approaching its 80th year as a service provider and business leader in Ascension, Livingston, and portions of East Baton Rouge Parishes. To learn more about EATEL, visit http://www.eatel.com.