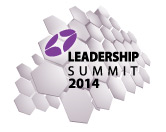 Cambridge, MA (PRWEB) October 07, 2014
The ALS Therapy Development Institute (ALS TDI) announced today that it is holding its 10th annual Leadership Summit on Thursday, November 7, 2014, at the Westin Copley Place Hotel in Boston, MA. This free event aims to illuminate the latest trends in preclinical and clinical research for neurodegeneration and the converging roles of the patient, venture philanthropist, and pharmaceutical company.
The Leadership Summit will begin with a series of presentations from leaders in the research community, including: Matt Disney, professor at the Department of Chemistry, The Scripps Research Institute; Steve Perrin, Ph.D., CEO and Chief Scientific Officer, ALS TDI; and Laura P.W. Ranum, Ph.D., Director of the Center of NeuroGenetics and professor of Molecular Genetics and Microbiology, University of Florida College of Medicine. This year's event will feature a keynote presentation from Robert I. Blum, President and CEO of Cytokinetics, Inc.
The afternoon will focus on a panel discussion comprised of experts from biotechnology companies and venture capital firms, including: Bernard Ravina, M.D., M.S., Vice President of Clinical Development, Voyager Therapeutics, Inc. and Gregory Simon, CEO, Poliwogg Holdings, Inc.
"There is more attention to ALS as a disease that needs to be stopped today than at any other point in history. At the same time, there is more momentum in research and drug development than ever before. This Summit provides a unique place where an open discussion between leaders in ALS research, people living with ALS, and companies interested in making ALS a priority in their pipelines actually gather to share and learn from one another. If you are a researcher or business person interested in ALS, you should take advantage of this day in a big way," says Steve Perrin, Ph.D., CEO and CSO of ALS TDI.
Additionally, the Institute will announce the recipients of this year's Leadership Awards, recognizing individuals nominated by their peers within the ALS community for their efforts to end ALS. This year's recipients are Anthony Carbajal of Temecula, CA; Pat Quinn of Yonkers, NY; Stephen Finger of Columbia, SC; Steve and Hope Dezember of Alpharetta, GA; and Deb Quinn of Wellsville, NY. More information about the awards can be found online at http://www.als.net/summit/awards.
The Leadership Summit begins at 9AM and is free and open to the public. Lunch is provided, followed by a cocktail and network reception at the close. To learn more about the Leadership Summit and to register, please visit http://www.als.net/summit.
About ALS
Amyotrophic lateral sclerosis (ALS, Lou Gehrig's disease) is a progressive neurodegenerative disease that leads to paralysis, due to the death of motor neurons in the spinal cord and brain. There is no known cure for the disease. About 5,000 people in the US are diagnosed with ALS each year; the incidence is similar to multiple sclerosis. However, with no effective treatment, the average patient survives only 2-5 years following diagnosis. While exact figures are unknown, it is estimated that there are about 30,000 people in the US diagnosed with ALS today. The worldwide population of ALS patients is estimated at 450,000.
About ALS Therapy Development Institute (ALS TDI)
The mission of the ALS Therapy Development Institute (ALS TDI) is to discover and develop effective treatments for ALS patients today as soon as possible. ALS TDI is the world's largest independent ALS/MND drug development-focused nonprofit organization. In addition to more than 30 internal therapeutic aimed programs, the world's first nonprofit biotech partners with dozens of pharmaceutical and biotechnology companies worldwide in order to advance potential treatments into the clinic. Its lead ALS therapeutic candidate, Novartis' (Switzerland) Gilenya (TDI-132), is in Phase 2A clinical trial for ALS. For more information on its drug development programs, visit http://www.als.net.