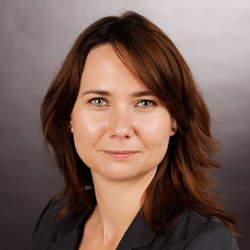 (PRWEB) October 07, 2014
The risk of contamination is a familiar challenge often faced daily by cell culture labs. When contamination goes undetected or worse, is ignored, or when cell lines are misidentified, the reliability and reproducibility of experimental results is placed in jeopardy.
If a lab has experienced any of these vulnerabilities, a solution is at hand.
Eppendorf is sponsoring a new educational webinar, "Preventing Contamination in Cell Culture," which will prepare researchers and clinicians to recognize and identify different types of contaminants in cultivated cells. The discussion will center on how to apply aseptic techniques and preventive hygiene, and offer practical tips for preventing contamination by incorporating standard procedures (eg, for introducing new cell lines to the lab and testing for mycoplasma) into daily culture practice.
The speaker will be Jessica Wagener, PhD, field application specialist, Eppendorf Headquarters, Hamburg, Germany. Wagener is an expert in cell handling. For her diploma thesis, Wagener investigated apoptosis mechanisms in different cell lines, and following a year as a research associate working with primary cells, she worked toward her PhD with a focus on reproductive biology.
The free webinar, hosted by LabRoots, will be presented on October 9, 2014, at 7 am Pacific/10 am Eastern Time.
For full details and free registration, click here.
About Eppendorf:
Eppendorf is a leading life science company that develops and sells instruments, consumables, and services for liquid-, sample-, and cell handling in laboratories worldwide. Its products are used in academic and commercial research labs, in companies from the pharmaceutical and biotechnological to the chemical and food industries sectors. The company's product lines are also aimed at clinical and environmental analysis labs, forensics, and at industrial labs performing process analysis, production, and quality assurance.
About LabRoots:
LabRoots is the leading professional networking website designed to connect all science verticals. Founded in March 2008, LabRoots' vision was to connect the scientific world leveraging a myriad of unique features and tools, discovering meaningful collaborations across geographic boundaries and fields of expertise. LabRoots is the owner and producer of BioConference Live – which has grown into the world's largest series of virtual events within the Life Sciences and Clinical Diagnostics community.