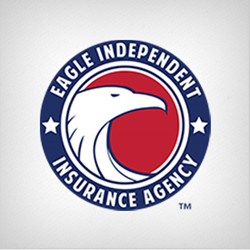 Dallas, TX (PRWEB) October 08, 2014
Eagle Independent Insurance Agency is excited to announce the official launch of their new comprehensive insurance solution for Texas-area residents. This new personal insurance solution includes the launch of a new website and interactive digital marketing campaign that will improve customer engagement by delivering multiple quotes directly from national carriers, or by utilizing Eagle Independent agents that will provide multiple quote options directly to customers for purchase.
Alec Stewart, principal at Eagle Independent Insurance Agency says, "We believe that technology has not been used effectively in the personal insurance marketplace to create an easier way for people to access an independent insurance agency." Stewart adds, "We now can get you custom coverage by shopping for multiple competitive quotes from the most financially strong carriers in the insurance marketplace, quickly, easily and secure your insurance coverage, all in one place."
With multiple locations and over 100 years of combined insurance and sales experience, Eagle Independent Insurance Agency is positioned to secure a share of the $181 Billion Personal Auto Insurance Business and the $521 Billion Property and Casual Business by moving forward with its new, exclusive "Virtual Insurance Office."
Ken Davidson, Principal with Eagle Independent Insurance Agency says, "Unlike the large captive carriers, captive agents, and direct carriers that only provide one quote to their customer, we give our customers complete freedom by providing them multiple quotes from different national carriers. Then, we actually put the insurance coverage in place for them."
Davidson adds, "We are able to not only work to beat current premiums, but also keep premiums down over the long term by shopping insurance every year when it renews."
Eagle Independent Insurance Agency specializes in providing the most comprehensive personal lines insurance coverage including Home, Auto, Renters, Personal Umbrella, Boat, and Motorcycle at the most competitive price available in the insurance marketplace today. They will also assist clients with any service items, including claims and billing assistance.
About Eagle Independent Insurance Agency: Eagle is a full-service Texas independent insurance agency founded in 2013 that aims to get customers the most effective coverage in the market by directly linking the customer to the nation's largest insurance carriers, and by providing insurance policies directly to customers through Eagle Independent Insurance agents. Eagle not only delivers multiple quote options directly to clients, they also are able to secure coverage for their clients as well.
For more information on the Eagle Independent Insurance Agency, visit http://www.eagleinsured.com or contact Dan Llana of The McCarthy Companies at 214-361-7767.