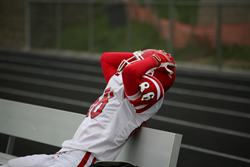 'If not treated properly, concussions are life threatening, and athletes who return to play without allowing for proper healing can experience stunning neurological injury and in some cases death.' - Del Nance
Evansville, IN (PRWEB) October 07, 2014
ProRehab is a proud provider of critical Immediate Post-Concussion Assessment and Cognitive Testing (ImPACT) screening for concussions. ImPACT is the most widely used and most scientifically sound computerized concussion evaluation system available.
In June 2011, the American Journal of Sports Medicine estimated that up to 3.8 million concussions occur each year in the United States. Sport-induced brain injuries, like concussions, continue to be an especially hot topic in the media as the long-term effects of head trauma become evident among athletes of all skill levels. As medical professionals continue to learn more about concussions, their causes, and effective treatments, it has become clear that it is imperative to accurately identify concussions to determine proper treatment. Neurological screens, such as ImPACT, can play a large role in accurate concussion identification.
"ImPACT screening is a great tool for helping us ensure that athletes are healthy before hitting the field again, no matter what sport they play," said Del Nance, MS, ATC, PTA, CSCS. "If not treated properly, concussions are life threatening, and athletes who return to play without allowing for proper healing can experience stunning neurological injury and in some cases death. Bottom line, it's not worth missing out on of these 20-minute screenings."
The Certified Athletic Trainers and Sports Certified Specialists at ProRehab provide ImPACT screening during the pre-season to measure brain abilities and are also present at student athletic events. If an injury occurs they can immediately compare the student's pre-season brain abilities to his or her current abilities. This helps to identify symptoms and the severity of the concussion. ProRehab then refers athletes, as needed, to doctors who specialize in the treatment of these injuries.
ProRehab's physical therapists are the best first choice for concussion education. They have the ability to identify concussion symptoms and recommend critical next steps not only for student athletes, but for anyone who may have suffered a traumatic brain injury. To learn more about ProRehab's services, or to book an appointment with one of our expert therapists, please call 812.476.0409 or visit http://www.prorehab-pc.com.
About ProRehab:
ProRehab is a private physical therapy practice with locations in Evansville, southwest Indiana and western Kentucky. Known for teaching and training physical therapists throughout the region, ProRehab physical therapists are proud that patients ask their doctors to send them to ProRehab for orthopedic care. They deliver hands-on physical and occupational therapy based on the newest research to achieve the best results for patients with bad backs, achy joints, wounded hands, and sports and work injuries. Along the way, the ProRehab family has fun and makes friends with their patients; patients are actually sad to leave after their treatment is over! Find ProRehab on Facebook, @ProRehab on Twitter, and FourSquare.
###