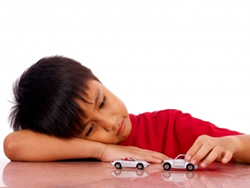 Every 14 minutes someone dies by suicide in the US. International Survivors of Suicide Loss Day is November 22, 2014.
Mishawaka, Indiana (PRWEB) October 08, 2014
On Saturday, November 22, 2014, thousands of survivors of suicide loss will gather together at local event sites in cities and towns around the world on this annual day of healing. In Michiana, Suicide Prevention Center and Center for Hospice Care have joined forces to create a day especially for suicide loss survivors.
If you are recently bereaved, come for support, practical guidance and information. If you are further along in your journey of healing, please come to offer a compassionate ear, and to offer reassurance that it is possible to survive the tragedy of suicide loss.
The day, beginning at 10:00 a.m. and ending at 1:00 p.m., features a screening of The Journey, American Foundation for Suicide Prevention's new documentary that tells the stories of a diverse group of suicide loss survivors. It's a powerful film that shows how each survivor is weathering the loss of a loved one, and how they are finding their way back to a life rich in meaning.
After the screening there will be small group discussions and presentations by local suicide loss survivors. Lunch and refreshments will be served. To find out more about the day, go to http://www.afsp.org/survivorday.
This event is free, but registration is required. Please call Julie at 574-277-4100 to register.
Center for Hospice Care is a premier not-for-profit, community-based agency improving the quality of living through hospice, home health, grief counseling, and community education. With offices in South Bend, Mishawaka, Plymouth and Elkhart, Center for Hospice Care serves St. Joseph, Marshall, Elkhart, Fulton, Kosciusko, LaGrange, La Porte and Starke Counties.