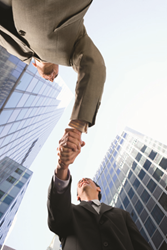 We're very excited to enter into this agreement with Advanced Discovery, a strategic acquirer that not only shares our commitment to technology innovation and excellent customer service, but also has a complementary suite of services, with little overlap
Austin, Texas (PRWEB) October 07, 2014
Advanced Discovery, a leading provider of electronic discovery services and software for law firms and corporations worldwide, today announced that it has acquired Responsive Data Solutions (RDS), based in Washington, D.C.
"This is an important strategic acquisition for us, as RDS has an impressive roster of clients and a strong footprint in the e-discovery services business on the East Coast that will enhance our national reach," said David Vandygriff, CEO of Advanced Discovery. "In particular, their proprietary software tool, Xpress, will be integrated with our existing industry-leading software to provide our clients with unsurpassed efficiency, scale and overall complete and unique e-discovery solution. Moreover, we're excited to add the deep talent of the entire RDS leadership team, project managers and production staff to the Advanced Discovery family."
Advanced Discovery was named recently to the 2014 Inc. 5000 list, an annual report from Inc. Magazine of the fastest growing privately owned businesses in the U.S., for the third consecutive year.
Responsive Data Solutions is also a respected provider of litigation support services and technical solutions to law firms and corporate legal departments of all sizes. The company offers a flexible and diverse suite of services, including forensics, e-discovery processing, review database hosting, technology-assisted review (TAR) and trial preparation, along with paper and print discovery services.
"We're very excited to enter into this agreement with Advanced Discovery, a strategic acquirer that not only shares our commitment to technology innovation and excellent customer service, but also has a complementary suite of services, with very little overlap," said Shimmy Messing, partner at RDS. "We are thrilled to partner with a team that shares a very similar culture to ours and can assist us in expanding the reach of Xpress to their clients nationwide."
Messing will assume the executive role of Chief Technology Officer at Advanced Discovery.
Built on the ubiquitous Relativity platform for electronic discovery management, RDS's Xpress allows clients to quickly have access to their data and apply a powerful culling process avoiding the cost and time associated with processing the entire data population. Xpress streamlines the entire process and puts the power of technology in the hands of our clients
Both companies are privately owned. Specific terms of the transaction were not announced.
About Advanced Discovery
Advanced Discovery is a leading provider of e-discovery services and software for law firms and corporations worldwide. The company's services include computer forensics, early case assessment, predictive coding consulting, review hosting, document review and paper discovery. Advanced Discovery's specialized Transparent Discovery technology solutions provide real-time information to help legal teams quickly and defensibly reduce vast volumes of electronic data to expedite e-discovery and reduce costs. More information is available at http://www.advanceddiscovery.com.