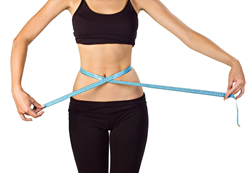 Non-surgical, minimal-recovery treatments can achieve significant results.
Rolling Meadows, Ill. (PRWEB) October 07, 2014
Expanding today's ever-present focus on looks, the spotlight is shifting from the face to the body, according to Elizabeth L. Tanzi, M.D., a dermatologic surgeon.
Tanzi, co-director of the Washington Institute of Dermatologic Laser Surgery in Washington, D.C. and a member of the American Society of Dermatologic Surgery, spoke recently at the recent ASDS "Skintelligence" presentation in New York City. During Skintelligence, Tanzi and other dermatologic surgeons outlined innovative procedures and new trends in cosmetic and medical skin treatments.
"We are seeing enormous interest in body makeover treatments," she said. "Fortunately, non-surgical, minimal-recovery treatments can achieve significant results."
The emphasis on bodies and body improvement is everywhere, said Tanzi, a member of the American Society for Dermatologic Surgery. "It seems that there's a gym on every corner. Everyone is working out, everyone wants to eat right, everyone cares about how they look. We are bombarded with fitness messages."
This major focus on the body is here to stay, affecting not just 20-somethings but also those in their 30s, 40s, 50s, 60s and older, Tanzi said. "Magazines and the Internet are filled with photos of beautiful, fit stars and 'hot mama' actresses, who seem to be setting a standard other new mothers want to meet."
Dermatologic surgeons are seeing unprecedented interest in non-surgical body contouring and skin tightening, particularly from women, she said. Her practice has experienced a 22 percent increase in requests for body improvement treatments in the past 12 months.
"Many women have been pro-active about taking good care of their faces," she said. "Now they're saying, 'The face is looking pretty good. Now let me take care of my body.'"
Motherhood – and age – are tough on the body, and busy women do not have the luxury of downtime to spend on recovery, she said. "So we focus on non-surgical, minimal-recovery procedures that get some really nice results. What's more, we can do a great deal of improving in one session."
The first step generally is removing pockets of fat, via either ultrasound or cryolipolysis, also known as "fat-freezing." These non-invasive procedures involve little to no recovery time and result in permanent fat removal. In addition, multiple treatments at the same time are possible. "The results are impressive," she said.
Tanzi said she often recommends cryolipolysis, which freezes and eliminates unwanted fat cells in the abdomen and flank areas. "It can remove the largest amount of fat in a non-surgical way," Tanzi said. "We can do large areas in half the time as we used to, and we can use several applicators at one time. We can 'tweak' problem areas. It is very versatile."
Zeltiq Aesthetics created the CoolSculpting brand of cryolipolysis. The company has been inventing new applicators and hand pieces to treat areas of the body that were inaccessible to the procedure before, she said.
"Cryolipolysis is a treatment that has been around for years, with more than a million people treated. It keeps getting better," said Tanzi.
Skin tightening follows the removal of fat. Devices use radiofrequency or high-intensity focused ultrasound to deliver heat that stimulates collagen production to tighten and smooth skin. The treatments are safe and, as with reducing fat, require minimal or no recovery time, Tanzi said.
She usually treats patients using ultrasound therapy. In addition to tightening skin in the abdomen – which is a prime area of interest for most women and especially new mothers – the ultrasound therapy also can be used on the neck and under the chin.
Tanzi said she recently began to use the procedure to smooth wrinkles and lines on the décolletage, or upper chest. Ultherapy treatment by Ulthera Inc. was approved for this use by the federal Food and Drug Administration in July. The company said it is the first non-invasive procedure specifically indicated by the FDA to improve lines and wrinkles on the upper chest.
"Women want their décolletage to look as good as the rest of their bodies," Tanzi said. The treatment stimulates collagen production to smooth the wrinkles gradually. "Treatments are quick – they can be done on the lunch hour – and show results within three months."
Tanzi said the non-surgical body makeovers are increasing in popularity because they are effective, quick and require little or no downtime. "Busy women appreciate that," she said.
"New treatments continue to be developed and existing procedures continue to be refined to address the growing demand," she said. "This is a bit of a cultural shift, to see the focus center as much on the body as on the face. And given how well the treatments work and how easily women can incorporate them into their lives, this trend will continue."
About ASDS
The American Society for Dermatologic Surgery (ASDS) is the largest specialty organization exclusively representing dermatologic surgeons who have unique training and experience to treat the health, function and beauty of your skin. ASDS members are pioneers in the field. Many are involved in the clinical studies that bring popular treatments to revitalize skin and fill and diminish wrinkles to the forefront. Their work has helped create and enhance many of the devices that remove blemishes, hair and fat, and tighten skin. Dermatologic surgeons also are experts in skin cancer prevention, detection and treatment. As the incidence of skin cancer rises, dermatologic surgeons are committed to taking steps to minimize the life-threatening effects of this disease. For more information, visit asds.net.
Website: http://www.asds.net
Follow ASDS on Twitter: http://www.twitter.com/ASDSSkinExperts
Become a fan of ASDS on Facebook: https://www.facebook.com/ASDSSkinExperts
Locate a dermatologic surgeon in your area: http://www.asds.net/findadermatologist.aspx
Contact:
Beth Bales, Communications Manager
American Society for Dermatologic Surgery
847-956-9143