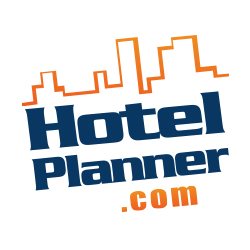 Best Western does a fantastic job working with the individual hotels and HotelPlanner to book group business
West Palm Beach, FL (PRWEB) October 07, 2014
HotelPlanner.com announces that Best Western International is receiving a "Top Producer Award" for achieving the largest growth in group revenue production by realizing a 95% increase in checked out revenues in 2013, which is the highest percentage increase of any brand. HotelPlanner will present this award to Best Western at their annual convention being held in Toronto October 7th-9th, 2014.
Best Western has achieved these excellent results by creating a team environment between Best Western's global sales and operations group, working with HotelPlanner's staff, and the individual Best Western hotels to produce this substantial revenue increase.
This commitment highlights the value Best Western places on group travel and on working with HotelPlanner to maximize business. The combination of Best Western and HotelPlanner offering training, support, and creating an effective partnership drives performance for the Best Western brand.
"Best Western does a fantastic job working with the individual hotels and HotelPlanner to book group business," said Tim Hentschel, HotelPlanner.com CEO. "This teamwork allows the business to grow at a record setting pace. Best Western properties create an excellent experience and value for group travelers – delivering a wonderful service for group travelers and being responsive to the needs of group planners makes Best Western an award winner for revenue growth."
About Best Western International
Best Western International has more than 4,000 hotels in over 100 countries and territories worldwide. Each Best Western, Best Western Plus, and Best Western Premier hotel is independently owned, making it easy to find the hotel that's right for your trip. Founded in 1946 by M.K. Guertin, a California-based hotelier with 23 years of experience in the lodging industry, Best Western International began as an informal referral system among member hotels. By 1963, Best Western was the largest chain in the industry, with 699 member hotels and 35,201 rooms. Best Western entered Mexico, Australia, and New Zealand in 1976, further establishing its international presence. Since then, Best Western has become a familiar presence and remains the leader with respect to the number of properties under a single flag.
About HotelPlanner
HotelPlanner.com provides online services to the global group hotel sales market. The company's service ensures the lowest rates by allowing customers to receive quotes online directly from hotel group sales managers. The company also provides mobile applications for booking group hotel reservations and owns and operates Meetings.com, a site dedicated to providing information on meeting and banquet venues around the world for corporate and association meeting planners. Its services allow customers to book hotels for business meetings, conferences, conventions, family reunions, weddings, extended stays, tours, military reunions, church events, and group travel. HotelPlanner.com was founded in 2002 and is based in West Palm Beach, Florida. The company opened its European headquarters in London, United Kingdom in 2012 and its Las Vegas western regional office in January 2014. The company is also opening offices in Hong Kong in the fourth quarter of 2014.
For more information, please contact Bruce Rosenberg at (818) 661-0244 or at Bruce.Rosenberg(at)hotelplanner(dot)com.