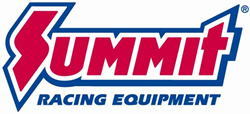 Tallmadge, OH (PRWEB) October 13, 2014
Auto Meter Electronic Boost Controllers allow drivers to safely maximize the performance of their turbocharged engine. The controllers are customizable to specific applications, offering precise control with easy and intuitive tuning.
A high/low boost program sets two different configurable boost settings for on-the-fly switching between street and track driving conditions. The controllers' innovative built-in tachometer circuit means that the boost can be adjusted based on engine RPM or gearing. The controllers offer a pro-control input/output, which can be used to trigger external devices like water/methanol injectors, sprayers or nitrous solenoids when a user-specified boost level is reached.
Auto Meter built in a customizable overboost safeguard as well. Drivers can set configurable warnings that increase in intensity the higher the boost rises past the user-defined threshold.
These controllers also serve as comprehensive data loggers, in either PSIA or PSIG format, for use with data acquisition systems or engine control units. Drivers can instantly view peak boost recall levels via a single gauge-mounted pushbutton.
Auto Meter Vehicle Electronic Boost Controllers are compatible for virtually every vehicle with a turbocharged gasoline engine running up to 30 PSI of boost. They come in seven styles to match Auto Meter's Cobalt, Ultra-Lite, Sport Comp, Phantom, and Z-Series gauges. A 2-1/16 inch diameter gauge, installation hardware, wiring, and sensor are included. The controllers can be configured with the three gauge-mounted buttons, no PC or external tuner required.
See auto meter's electronic boost controllers at summit racing
Summit Racing Equipment
http://www.SummitRacing.com
1-800-230-3030