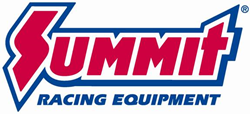 Tallmadge, OH (PRWEB) October 15, 2014
MSD Multiple Spark Coils for GM's LS series engines provide 40,000 volts of spark energy plus MSD's famous multiple spark discharge capabilities. The coils promote better fuel combustion, which ultimately results in improved throttle response, smoother idle, quicker starts, and increased high RPM power.
MSD Multiple Spark Coils fit in place of the stock GM coils and plug directly in to the factory connectors. MSD offers the coils in both GM LS-type housing styles. Vehicle owners should visually check their housing type and application fit before ordering. The coils are available individually and in sets of eight.
SEE MSD'S MULTIPLE SPARK COILS FOR GM LS ENGINES AT SUMMIT RACING
Summit Racing Equipment
http://www.SummitRacing.com
1-800-230-3030