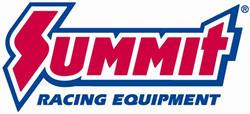 Tallmadge, OH (PRWEB) October 17, 2014
Racers who run nitrous oxide understand how critical bottle pressure is for repeatable performance, and how pressure is directly affected by temperature. Nitrous Express offers several wrap-around style Bottle Heaters that take Mother Nature out of the equation to create stable nitrous bottle pressure.
The kits feature heater elements that can reach a surface temperature over 300 degrees F, which means these kits can bring an ice-cold bottle to operating temperature within minutes.
Nitrous Express Bottle Heaters are fully automatic and regulated to safely ensure proper nitrous pressure. The working system pressure is adjustable from 900 to 1,200 PSI, making the Nitrous Express kits compatible with most nitrous systems. The pressure switch has a 50 PSI working window to promote consistent bottle pressure.
Nitrous Express' Bottle Heater kits include the heater element, automatic pressure switch, heavy-duty relay, wiring harness, and pressure switch manifold.
SEE NITROUS EXPRESS BOTTLE HEATERS AT SUMMIT RACING
Summit Racing Equipment
http://www.SummitRacing.com
1-800-230-3030