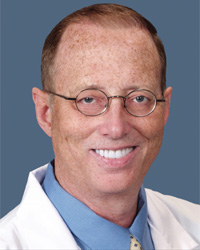 Tyler, TX (PRWEB) October 06, 2014
Dr. Loyd Dowd offers a broad range of dental care and cosmetic services in Tyler, TX, and is proud to now offer an advanced treatment for teeth whitening known as the KöR Whitening Deep Bleaching™ System. This particular treatment is often able to whiten a patient's teeth up to 16 shades lighter, which is considered a dramatic improvement by whitening standards.
Teeth whitening procedures are a popular treatment in the field of cosmetic dentistry, as there are many common food and drink items that stain the teeth and cause discoloration. The KöR Whitening Deep Bleaching™ System functions differently from other systems, as this whitening process works through the restoration of the teeth's ability to absorb oxygen. As the whitening gel is absorbed into the teeth, the patient's stain molecules are dissolved to restore whiteness. This whitening option for dental care in Tyler, TX is considered a permanent solution.
The process of teeth whitening is quite simple, as the KöR Whitening Deep Bleaching™ System utilizes whitening trays that are worn by the patient for a period of about two weeks during sleep. The trays are customized through the use of molds made from the teeth of the patient, thereby ensuring the comfort of the patient as the trays are worn. According to the doctor, there is very little discomfort in this process, if there is any at all. The system is also considered exceptionally safe, as it has been clinically tested and used by millions of patients without any harm caused to the teeth and gums.
Individuals seeking dental care in Tyler, TX in the form of the KöR Whitening Deep Bleaching™ System can contact the doctor's office in order to schedule an appointment for a consultation. The doctor will then be able to discuss the nature of the process and any other treatment options that may be available and appropriate. Dr. Dowd offers a wide variety of dental services in addition to effective methods of whitening the teeth.
About the Doctor
Dr. Loyd Dowd is an advanced surgical and restorative general dentist offering personalized dental care for patients in Tyler, TX. Dr. Dowd attended Tyler Junior College and then received his BS in Biology from the University of Texas at Arlington. He then received his DDS from the University of Texas Dental Branch at Houston. He accomplished fellowships at the International Congress of Oral Implantologists and a two year Pharmacology fellowship in cancer chemotherapy at the University Of Texas Graduate School Of Biomedical Studies, M.D. Anderson Cancer Center in Houston. Dr. Dowd is part of one percent of dental professionals providing the LANAP® FDA cleared laser procedure for gum disease and periodontal treatment. Dr. Dowd is also part of the less than one percent of dentists in Texas board certified to provide IV Twilight Sleep Conscious Sedation. Dr. Dowd and his team provide many state of the art, minimally invasive procedures seldom found in other general dental practices. To learn more about Dr. Dowd and his dental services, visit his website at http://www.tylerdentalcare.com and call (903) 482-4755.