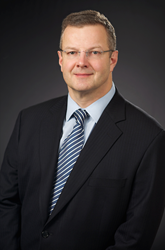 I am very excited to join RWL Water. It is a very successful Company, with global ambitions in the water industry. I look forward to contributing to its future success.
New York, New York (PRWEB) October 07, 2014
Global water, wastewater and reuse solutions provider RWL Water announces the addition of another key executive: Philippe Laval has been appointed RWL Water's Chief Operating Officer and officially joins the Company in October 2014.
Philippe Laval has been appointed Chief Operating Officer, Global Operations for RWL Water and is primarily responsible for the Company's global business and operational development. He has over 24 years of leadership experience in operations and technology companies in the environmental industry in Europe, the UK, Australia, North- and Latin America. Mr. Laval has worked more than 20 years for Veolia Water and has extensive experience in the global water and wastewater industry.
In 2002, Mr. Laval served as Managing Director of United Water International, a joint venture between Veolia, Thames Water and KBR, based in Adelaide, Australia. In 2005, he was appointed Chief Operating Officer of Veolia Water North America, based in Houston, TX where he was responsible for 3,000 employees and a $600 million municipal and industrial business in the USA and Canada. In 2007, Mr. Laval served as Veolia's Chief Executive Officer of Industrial Solutions in North and Latin America. In particular, he led the implementation and development of the industrial solutions activities in North America with the acquisition, integration and development of Crown Solutions in Dayton, OH. In his most recent position, Mr. Laval was appointed Managing Director of Industrial Outsourcing in Europe and Turkey to lead the growth and transformation of the industrial outsourcing activities.
"We have been working closely with Philippe since February 2014 and are convinced, that there is no more appropriate person for this job", says Henry Charrabé, President & CEO of RWL Water, Global Operations. "Philippe is very well respected within the Company and the industry and will add to the strength of our global team".
"I am very excited to join RWL Water. It is a very successful Company, with global ambitions in the water industry. I look forward to contributing to its future success,'' states Mr. Laval.
Philippe Laval earned his Master of Science in Fluid Mechanics at the National Polytechnic Institute of Toulouse and his Master in Business Administration at the University of Economics, also in Toulouse.
About RWL Water
Founded by Ronald S. Lauder, RWL Water was established with a vision to become the leading global water, wastewater, and reuse solutions provider in the middle market. The Company offers global solutions for desalination, water, wastewater, waste-to-energy, recovery & reuse, and food & beverage processing. RWL Water provides leading edge sustainable water, wastewater, and reuse solutions by deploying its internationally experienced and highly responsive team, dedicated to achieving clients' economic and operational goals.
The Company has designed plants on all seven continents to help industrial and municipal clients treat their complex water and wastewater effluents in affordable, energy efficient ways. With more than 7,000 sites installed in over 70 countries around the world, RWL Water has a reputation for innovative engineering and fast deployment.
RWL Water's core operations are strategically located in North & South America, the Middle East, and Europe to provide rapid response through its network of sales, service, technical, and engineering professionals worldwide.
For information on RWL Water, please visit http://www.rwlwater.com.