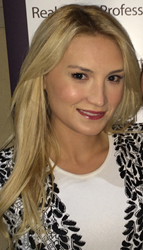 Seaford, NY (PRWEB) October 07, 2014
A Charmed Life at Home is celebrating its two-year anniversary by offering free design consultations and 10 percent off anything purchased in store during the month of October.
A Charmed Life at Home is a unique furniture store in Seaford, NY with a huge showroom that offers everything customers need to add some personalized style to their homes. These items include furniture, lighting, cabinetry, vanities and more. The furniture store includes a 3,000-square foot showroom and a knowledgeable and talented in-house staff that can assist with locating unique and one-of-a-kind pieces to complement or be the centerpiece of any room.
Jessica Rosner opened A Charmed Life two years ago as a way to provide customers with a vast inventory of affordable furniture, household items and personalized interior design and room staging. A Charmed Life's line of products and fantastic customer service can't be matched. Everything customers need to create their dream homes can be found at the showroom at A Charmed Life.
Rosner saw success with her first business, A Charmed Life Boutique, before opening A Charmed Life at Home. Rosner studied Fashion Merchandising Management at FIT and graduated with a degree in entrepreneurship from Hofstra University Honors College. She has a unique eye for design and brings her creative interior decorating ideas to the table at her own store.
Rosner is joined at A Charmed Life by Jessica Slefko, an experienced interior designer with a degree from The New York Institute of Technology, as well as Amanda Burke, who also earned her degree in Interior Design at NYIT. Burke has experience as a freelance interior designer.
Customers at A Charmed Life can find accent pieces, bathroom vanities, bedroom furniture, home décor, light fixtures, living room and dining room furniture and kitchen accessories. They also offer custom services, including interior draperies and Hunter Douglas window treatments.
After two years, Rosner is now making plans for future expansion of A Charmed Life with additional locations, as well as a joint venture with her mother Marianne, owner of Napoli Marble & Granite Design. Exciting things are happening now at A Charmed Life at Home, so stop in and take advantage of the great deals during the anniversary celebration.
A Charmed Life at Home is located at 3501 Merrick Rd. in Seaford. Call to ask about showroom hours at 516-308-7690.
A Charmed Life at Home provides each client with a personalized experience for any home decor or design project. Their vast showroom offers a wide variety of products ranging from lighting, draperies, furnishings, vanities and cabinetry to accent pieces. Additionally, a charmed life offers free in-home design consultations for any size job.