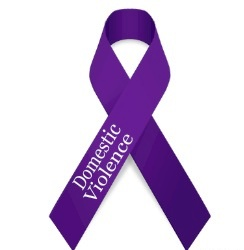 Funds Raised through the Allstate Foundation Purple Purse Challenge help make sure survivors get the services they need to break free of violence.
Brooklyn, NY (PRWEB) October 08, 2014
The Center Against Domestic Violence participated in Allstate Foundation's Purple Purse Challenge, which aims to raise money for domestic violence and financial empowerment services. The Center raised $5,100 in the Challenge and received an additional $1,000 in incentive funds directly from The Allstate Foundation.
The Purple Purse Challenge launched on Sept. 2, 2014 and ended on Oct. 3, 2014. In total, the Challenge raised $2.5 million and The Allstate Foundation contributed nearly $650,000 to participating organizations through incentive funding and direct grants.
"The funds raised through the Allstate Foundation Purple Purse Challenge will help make sure survivors in our area get the financial education services they need to break free from violence," said Judith Kahan, the Center's CEO. "Thanks to the more than 50 donations received from the Challenge, our organization can provide even more resources to families keeping them safe from abuse."
The Allstate Foundation offers the following tips to start a conversation with someone you suspect is in an abusive relationship:
Offer support without judgment or criticism.
There are a lot of reasons why a victim may stay in an abusive relationship, and many reasons why she may also leave and return to the relationship multiple times. Let her know it's not her fault and that she's not alone.
Don't be afraid to tell her that you're concerned for her safety.
Help your friend or family member recognize the abuse while acknowledging that she is in a very difficult and dangerous situation.
Avoid confrontations.
There are many reasons why individuals experiencing abuse don't reach out to family and friends. It's important to recognize when she is ready to talk about her experiences while still offering support.
Encourage her to get help.
Suggest ways she can get additional support. Help her look into available resources, such as the National Domestic Violence Hotline number (800-799-SAFE) or a local domestic violence agency with specially trained advocates to help her out of the situation.
For more information about the program visit, http://www.purplepurse.com.
About The Allstate Foundation
Established in 1952, The Allstate Foundation is an independent, charitable organization made possible by subsidiaries of The Allstate Corporation. Through partnerships with nonprofit organizations across the country, The Allstate Foundation brings the relationships, reputation and resources of Allstate to support innovative and lasting solutions that enhance people's well-being and prosperity. With a focus on teen safe driving and building financial independence for domestic violence survivors, The Allstate Foundation also promotes safe and vital communities; tolerance, inclusion, and diversity; and economic empowerment. For more information, visit http://www.AllstateFoundation.org.
About the Center Against Domestic Violence
For more Almost forty years, the Center Against Domestic Violence has been working toward a society free from violence by transforming the lives of victims and raising awareness in our communities. The Center opened the first publicly-funded shelter in New York State and now operates three full-service shelters for victims and their children, offering childcare, job assistance, housing placement, counseling and other crucial services. Groundbreaking education programs teach more than 27,000 young people each year how to prevent domestic violence and have healthy relationships. The Center provides ongoing support for shelter residents, victim advocacy, and community outreach as part of our efforts to eliminate domestic violence. For more information visit http://www.cadvny.org.
# # #