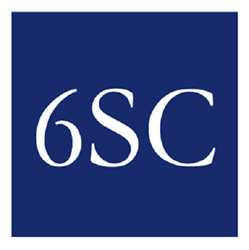 Redondo Beach, CA (PRWEB) October 08, 2014
On September 5, 2014, 6th Street Consulting (6SC) hosted their 4th Annual 6SC Client Recognition and Charity Fundraising Golf Tournament at the Los Verdes Golf Course in Palos Verdes, CA. With seven teams participating, the golf tournament was aimed to recognize 6SC clients in the Southern California area and raise donations for the USO, a nonprofit organization that has served troops for over 70 years providing entertainment, innovative programs and services at airports and military bases around the world. This year, 6SC management pledged to donate all tournament proceeds to the USO and after finalizing contributions, they are happy to announce over $2500 in contributions were raised to support the USO.
As tradition, the golf tournament began with a putting contest where 6SC clients and channel partners warmed up their putts before heading out to the golf course. Golfers were also provided with complimentary range balls to practice their drives before teeing off. Midway through the tournament, golfers were greeted by USO volunteers at the 10th hole where they were offered the opportunity to make individual contributions to the organization. Golfers were also able to purchase one foot string to add to their putts and mulligans with all the proceeds going to the USO.
To cap off the day full of ocean views and cold drinks, a 19th hole raffle event was held where multiple prizes were raffled off, including a SkyCaddie SGX range finder, various $100 gift cards, a foursome at Los Verdes Golf Course, and a couple "mystery prizes". All in all, the golf tournament was a great philanthropic effort made possible by all the golfers and USO volunteers. 6SC is proud to support such a great organization and look forward to next year's golf tournament.
About 6th Street Consulting
6th Street Consulting, the 2013 Microsoft Partner of the Year Winner for Collaboration & Content, is a strategy and technology consulting firm located in Redondo Beach, California. 6SC provides expert SharePoint solutions that match the business needs of organizations nationwide. 6SC can also help companies with strategic assessments/planning, proof of concepts and implementation of value-added portals (Intranets, Extranets and Corporate). As a Microsoft Managed Partner with a Gold competency in Collaboration & Content, 6SC distinguishes itself in the top one percent of Microsoft's SharePoint partner eco-system. For more information, visit http://www.6sc.com.
About USO Greater Los Angeles
USO Greater Los Angeles Area, Inc., an independent, not-for-profit organization, lifts the spirits of more than 100,000 troops and their families annually throughout the counties of Los Angeles, Orange, Riverside, San Bernardino and Ventura. Anchored by airport centers at LAX, Ontario and Palm Springs as well as outreach at military bases, staff members and 500 dedicated volunteers provide high quality programs and services throughout Southern California that provide critical support and morale boosting programs and services to troops and the wounded, ill and injured military and their families, and families of the fallen.
USO Greater Los Angeles Area receives no funding from the federal government or Department of Defense, relying on the generosity of individuals, corporations, community organizations and philanthropic giving to support its work. Since 1941, the USO has been on the ground everywhere our troops are, from the far reaches of the world to our very own backyard.