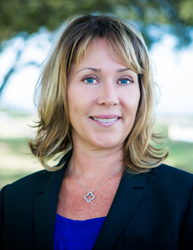 Pukalani, Hawaii (PRWEB) October 07, 2014
KilaKila Employer Services, Maui's largest and most experienced provider of outsourced payroll and human resources services, has announced the hiring of Natalie Sagon as a Human Resources Consultant.
Sagon brings over 20 years of sales experience to KilaKila in all areas of Human Resources (HR) including payroll, employee benefits, workers' compensation and HR Technology. This includes 10 plus years as a licensed insurance broker for agencies specializing in employee benefits and HR Outsourcing, as well as 12 years as senior sales manager for a leading human resources information systems developer. With a passion for helping people and a business instinct that easily translates to any industry, Sagon quickly earns the trust of those she works with on any level.
Originally established as a bookkeeping firm for Maui businesses, KilaKila Employer Services transitioned into a full-service Professional Employer Organization (PEO) in 1997 after realizing their clients' demand for help with their back office administration. In 2012 after becoming Maui's largest PEO, KilaKila merged with Honolulu-based simplicityHR by ALTRES to expand their wealth of services and offer the technology of a Human Resources Information System (HRIS) to clients. Today, KilaKila continues to be Maui's largest and most experienced provider of payroll, workers' compensation, and health insurance coverage. For more information, visit KilaKila.com.