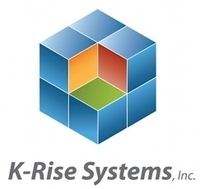 The transition from 4.6 to 4.7 has been our biggest upgrade yet. Not only has it made it easier for developers to create anything with EASYProcess, but the behind-the-scene performance of the applications built with EASYProcess has increased dramatically.
Aurora, IL (PRWEB) October 07, 2014
K-Rise Systems, a product leader to the JD Edwards, SAP, E-Business Suite, and Microsoft Dynamics AX communities, announced today that EASYProcess version 4.7, its proprietary enterprise development platform, is now available as the latest upgrade to the technology platform.
With the recent upgrade from EASYProcess 4.6 to 4.7, K-Rise Systems has released a variety of new developer features, process enhancements, and other additions to its platform designed to elevate the user interface and provide a robust foundation for applications to advance passed their original purposes. Among the elements featured in EASYProcess version 4.7 include:

3-Tier Architecture – EASYProcess version 4.7 utilizes genuine 3-tier architecture to allow for the development of sophisticated, pre-built and custom applications. This type of architecture offers improved performance of existing applications and lightweight HTML controls.
Application Logs – Application logs have been completely redesigned to allow for easier debugging. The new Application Log screen allows a developer to navigate to a central location to view logs regarding all aspects of the application, including web part logs, process logs, workflow logs, value transformation logs, as well as EASYProcess client logs. Developers can easily find a specific log and then view all relating logs with a few simple clicks. Log levels are now instantly modified upon adjusting the setting, and there is no longer the need to restart the website or reboot for the change to take effect.
Tabbed Display – Designed with developers in mind, the tabbed display feature offers additional ease-of-use functionality to the intuitive interface found within EASYProcess. Tabbed interfaces within EASYProcess version 4.7 are now faster than ever. Changing between tabs no longer causes a page to refresh, enabling smooth transitions for the user when navigating. Further, tabbed sections now have additional built-in controls, such as default tab upon page load, as well as the ability to hide or unhide tabs.
New Data Source Canvas Design/Filter Process Design –The new data source canvas in EASYProcess version 4.7 now includes a familiar, intuitive design. Data sources open within a web-part-like canvas, which keeps the filters viewable at all times and the data source open as well. Filters are now placed within sections of the data source canvas using AND and OR blocks to group the filters, along with AND and OR logic separators to combine filters together. Along with the new data source canvas, EASYProcess version 4.7 now has the option to use a single process as a filter process. The new filter process allows developers to use any node of the filter process as a source for any data source filter.
New Process Data Source - EASYProcess version 4.7 and its new process data source will now drop from the toolbox and into a WebPart. When designing within a new tab, the process data source will open within a process canvas and any output node of the service can become a data source for the field or list as it is no longer necessary to include an output service.
The new installments of EASYProcess version 4.7 come at a time when customers were envisioning new, complex applications, which included elevated approval hierarchies and dynamic operational processes, as innovative technological solutions for their organizations. EASYProcess version 4.7 allows customers to expand their current EASYProcess implementation and develop advanced business applications to serve every supply chain, human resource, ecommerce, and procurement need.
To demonstrate the recent features released within version 4.7, K-Rise Systems will host a 3-part webinar series for current EASYProcess developers and those interested in utilizing this development platform for future business needs. The series will provide an in-depth understanding of EASYProcess version 4.7 and will serve as a forum for the EASYProcess development community to gain insight into the latest builds and upgrades. Click here for more information and to register for any of the webinars within the series.
Matthew Minchuk, Application Developer at K-Rise Systems, commented on the latest version of the EASYProcess development platform:
"The transition from 4.6 to 4.7 has been our biggest upgrade yet. Not only has it made it easier for developers to create anything with EASYProcess, but the behind-the-scene performance of the applications built with EASYProcess has increased dramatically due to EASYProcess utilizing 3-tier technology and faster HTML controls."
EASYProcess version 4.7 will continue to integrate seamlessly with both new and existing applications within Microsoft SharePoint. SharePoint integration has always been a major area of success for K-Rise Systems, and the growing interest in this Microsoft collaboration platform indicated that EASYProcess integration with SharePoint, especially the newly released process enhancements, should be offered to each of the ERP communities, including JD Edwards and SAP. Users of SharePoint will only need to include EASYProcess as a "Feature" of SharePoint, and will then have the ability to include ERP-specific data, as well as enterprise-class business applications, powered by EASYProcess, directly within SharePoint.
About K-Rise Systems
K-Rise Systems, Inc. is a software solutions provider based in the western suburbs of Chicago, IL. The company has a diverse client portfolio, including organizations in such industries as airline, media entertainment, oil, and consumer products, as well as provides IT solutions to government municipalities and healthcare providers. EASYProcess has evolved from a simple connector tool into a platform for enterprise development, replete with the resources necessary to implement, manage, and run applications for today's ever changing business needs. K-Rise Systems provides training, mentoring, and support for use with EASYProcess. K-Rise Systems also offers numerous pre-built applications and portals, all of which are built with EASYProcess. All of K-Rise Systems' modules can be implemented through any version of Microsoft SharePoint.
All other product and service names mentioned are the trademarks of their respective companies.
Contact Information
Kent Johnson
K-Rise Systems, Inc.
630.898.2923