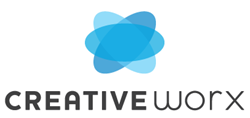 It's inconceivable that agency executives would not run a free trial of TimeTracker
New York, NY (PRWEB) October 07, 2014
CreativeWorx, the global leader in automated time capture solutions for ad agencies and service organizations, has released a significant upgrade to its TimeTracker and TimeTracker Teams platform. An add-on for existing timesheet and financial ERP systems, TimeTracker privately generates accurate timesheet data that improves the ROI of existing systems while also saving time for employees and increasing company profitability.
"Creative professionals and their peers will never struggle with timesheets again," said CreativeWorx CEO Mark Hirsch. "TimeTracker is the holy grail for service professionals, especially within creative organizations such as advertising agencies. TimeTracker Teams helps organizations be more profitable with considerably less effort. It's a game-changer for the advertising community."
TimeTracker automatically captures how time is spent and assigns correct billing codes so that timesheets are generated in real-time. The group version "TimeTracker Teams" provides any-size organization with real-time Project data, so they can understand client & job level profitability as well as actual versus estimated hours.
As Adobe MAX 2014 kicked off today in Los Angeles, California, CreativeWorx announced the immediate release of the latest version of TimeTracker. Besides being uniquely integrated with the Adobe Creative Cloud, TimeTracker supports the world's most popular applications (including Microsoft Office, Apple Keynote, Microsoft Outlook Exchange & Google Calendars and more) ensuring that TimeTracker addresses the needs of everyone within an organization, including Account, Operations, Finance and Creative teams.
Since TimeTracker has no 'Start' and 'Stop' buttons, employees focus on billable work instead of timesheets. This focus increases productivity, the quality of their work, and their job satisfaction. Furthermore, because the data is both accurate and timely, Finance & Operations teams receive real-time insights that increase revenue and profitability.
TimeTracker is available for large enterprises, small & medium size organizations, and individuals. The CreativeWorx website offers free trial versions and the free TimeTracker extension for the Adobe Creative Cloud.
"Since executives gasp for accurate data to run their organization more effectively, it's inconceivable that they would not run a free trial of TimeTracker. Similarly, freelancers have so much to gain from TimeTracker."
TimeTracker is used in over 100 countries by individual freelancers and organizations of every-sized, including multinational advertising agencies. TimeTracker is an open platform and is designed to share data with financial platforms such as SAP, Microsoft Dynamics, NetSuite, MediaOcean. Integration is simple and the benefits are incredible. For more information, visit the CreativeWorx website.
About CreativeWorx
CreativeWorx is a New York-based technology company redefining enterprise productivity. Founded by an ambitious team of former Adobe, Apple, BusinessInsider and big 5 Consulting employees, CreativeWorx has built a data mining cloud-based platform that redefines productivity by harnessing untapped worker data to power real-time efficiencies and improved analytics. CreativeWorx is privately funded and was named 2013's "Most Fundable Startup" and the "Best Information Technology Company" at the New Jersey Technology Council (NJTC) Venture Conference.
To learn more, please visit: http://www.creativeworx.com.
TimeTracker Overview video: http://vimeo.com/90387965