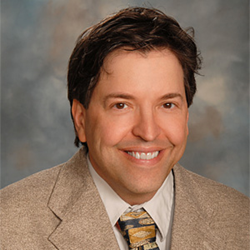 We are thrilled to welcome Dr. Paul Halpern to Y.A.L.E Philadelphia for our Open House and Science Night." Lauren Bell, Campus Supervisor
Philadelphia, PA (PRWEB) October 07, 2014
Y.A.L.E. School, a licensed private school serving students with autism and other learning differences, is pleased to announce an Open House and Science Night, featuring Dr. Paul Halpern of the University of the Sciences.
A physicist and noted author, Halpern will talk to teens about the concept of time travel throughout fictional literature, movies, TV, and pop culture and will discuss the scientific themes behind it, from Rip Van Winkle to Back To The Future and Doctor Who. The recipient of a Guggenheim Fellowship, Fulbright Scholarship, and an Athenaeum Literary Award, Halpern has appeared on the History Channel, the Discovery Channel, the PBS series "Future Quest," and even "The Simpsons 20th Anniversary Special."
The event, which is free of charge and open to the public, will take place on Thursday, October 30 from 7:00- 9:00 pm at Y.A.L.E. School's newest campus located in the vibrant Manayunk section of Philadelphia, Pennsylvania.
Y.A.L.E. School offers an environment dedicated to cultivating the strengths, interests, and abilities of students on the autism spectrum and with related differences. The program, designed for students grades 6-8, offers a highly individualized, challenging and creative curriculum for those who are academically capable, but who experience difficulties because of sensory, social competency, executive function, anxiety or learning differences.
"We are thrilled to welcome Dr. Halpern to Y.A.L.E. School's Manayunk campus for our first "Science Night," said Lauren Bell, campus supervisor. "His talk is a perfect fit for our students, who enjoy hands-on, project-based learning in science, technology, engineering, arts, and mathematics (STEAM) through classroom and community resources that encourage discovery and exploration."
Attendees can also tour the school, meet the faculty and staff and enjoy refreshments! The event is offered free of charge, but registration is requested. To register, go to our Eventbrite page.
For more information, call (215) 839-0525, or go to http://www.yaleschoolpa.com